Some predictions are starting to suggest that wearables are going to start disappearing next year.
Venture capital partner, Rick Yang, from New Enterprise Associates has released a prediction that the year ahead will be a critical one in wearable technology in which many of the devices we currently see on the market will be dying off forever.
Yang spoke specifically of the first generation devices that laid a foundation but that are rapidly being replaced.
According to the prediction from Yang, first generation wearable technology devices such as Google Glass, the Apple Watch and even the original Fitbit and Jawbone fitness trackers were vital to opening up the door to a spectrum of new and far more fashionable gadgets. He explained that "What that means is the wearable that integrates very directly into your everyday life, into your existing fashion sense to the extent that nobody knows you're wearing a wearable."
Yang added that the later generations of wearable technology feel more like an accessory than tech.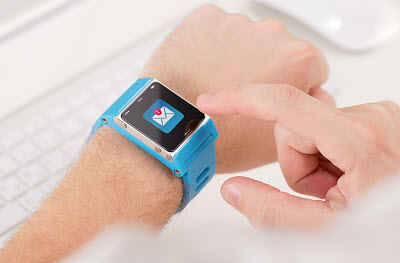 He said that with the maturity of the market, luxury brands are going to start coming out with their own versions of smartwatches like the Apple Watch. This is already being seen in some important announcements of partnerships between luxury watchmakers and design houses that are working with tech giants to come out with appealing fashion accessories that have the features expected from wearables.
Yang said that "At the premium end of the spectrum, it's something like a Tag Heuer, right? It looks like a Tag, but it provides much more functionality than a Tag." He also pointed to Athos, the startup supported by venture capital, which develops and manufactures workout clothes with embedded sensors for smart features. These smart clothes track heart and respiration rate, muscle groups and other health and performance issues.
To Yang, the most important feature of wearable technology in the future will be that it will function without feeling like a device is actually being worn. That way, a user can continue with his or her regular routines without having to think about whether or not gadgets are involved.