Finding a reliable web development company to supplement your in-house IT team is a struggle.
Outsourcing vendors can often underestimate the development timeline and budget because of the lack of experience or understanding of the market requirements.
Unlike most offshore companies, Boston Unisoft Technologies (https://bostonunisoft.com/) has both in spades and can be a trustworthy technical partner for your business.
Boston Unisoft Technologies Benefits
BUT provides a full scale of professional IT services and brings multiple benefits to businesses. If you choose to cooperate with this company, you will enjoy:
Business know-how. Founded by Paul Belogour, the company has helped several businesses raise to the top of the Finance niche. Business analysts and project managers will put this experience to good use during the discovery stage of your project.
Technology stack tailored to your needs. All software engineers working for the web application development company possess years of experience and keep their hands on the pulse of the latest IT trends. They rely on the languages, technologies, and libraries that ensure high performance and stable operation.
Quality guarantee. Agile development relies on continuous testing and delivery, while final quality assurance procedures include extensive manual and automatic tests. Working side-by-side with developers, experienced QA specialists help remove the last bugs and glitches and guarantee trouble-free post-release operation.
Post-launch support and updates. Boston Unisoft Technologies is a full-cycle website development company. The team will stay by your side after the project goes live and provide real-time maintenance as long as you need it.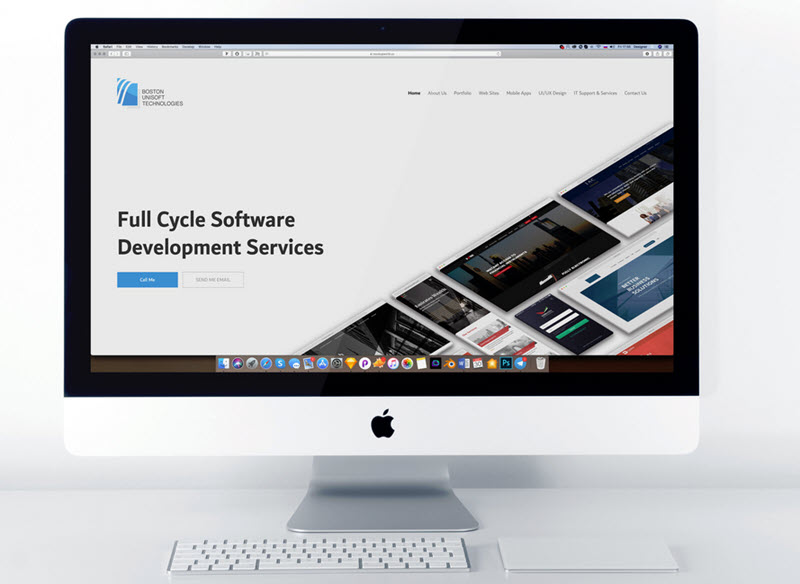 Three Cases of Professional IT Services Success
Over the years, BUT has accumulated dozens of successful cases. The company helped businesses in Finance, Retail, Banking, and other niches, designed and implemented mobile apps, and developed CRM systems. Three examples of the recently completed and launched projects include Swiss International (https://www.swissfs.com), BMFN (https://bmfn.com), and Emirates Wealth (https://emirateswealth.com).
According to the head of Swiss International, Ahmed Shibley, his company chose Boston Unisoft Technologies due to their experience in the financial sector that increased the development pace at the project's onset. Mr. Shibley confirmed web design and development had been finished on schedule, and Swiss International later recruited BUT's services to develop an Android app.
As CEO of BMFN, Luis Sanchez, required one team to work on the company's mobile application, website, and client area. According to Mr. Sanchez, BUT software engineers were focused on every requirement and produced results that exceeded expectation.
Patrick R. Oerer, CEO of Emirates Wealth, praised the work of the outsourcing team that kept consistent development pace and showcased interim results via demos and reports. The whole process went without a hitch, and Mr. Oerer did not expect any post-launch problems, considering Boston Unisoft Technologies' continued support and maintenance.
Three cases do not reflect the full capabilities of Boston Unisoft Technologies' talented team. However, they prove BUT offers full-cycle software development services and can handle complex turnkey development projects for businesses in any market or niche.