The credit card giant has now backed the smartphone payment solution that is accepted at most POS terminals.
It has now been announced that Visa is investing into LoopPay, which is a mobile wallet app that is designed to provide consumers and retailers with a mobile payment solution that is already accepted at a majority of point of sale terminals among retailers.
The LoopPay mobile app has been created to allow people to make mobile payments with smartphones.
This eliminates the need for those consumers to have to bring their plastic credit cards with them because they can use the mobile wallet within their device to pay with those cards in a digital manner, instead. The app uses a traditional setup for a smartphone based payments service, and provides the consumer with a small dongle that plugs into the device in order to allow users to be able to swipe their virtual cards when they reach the cash register to pay for their products at a retailer's checkout counter.
In this way, the LoopPay mobile wallet doesn't require any changes to be made to the retailer POS terminals.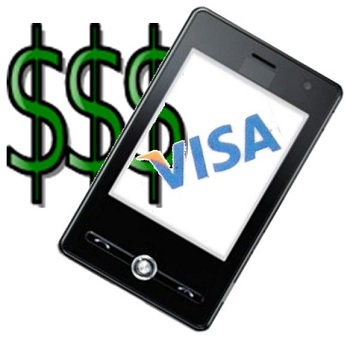 To work with the LoopPay mobile payments software, retailers can simply continue to use the point of sale terminals that they already have. This helps to be able to span the gap that is currently present in the majority of smartphone based wallet services in the United States retail market.
Typically, in order for retailers to be able to receive mobile payments, they would have to change their terminals in order to accept some specific form of technology. At the same time, those that already accept certain types of smartphone friendly tech, such as NFC technology based readers, are compatible with only a small percentage of devices that are currently used by consumers.
As this service allows retailers to keep their systems and simply provides consumers with a dongle to use, this overcomes the compatibility challenges that have existed among many mobile wallet services until now. In this, Visa has already announced that it is upgrading its VisaCheckout program. Therefore, their investment into LoopPay will give the company the opportunity to make an even larger impact on the smartphone payments sector.