The International Data Corporation has released its quarterly report showing massive market growth.
A new report has recently been released by the International Data Corporation (IDC), in which a new analysis of mobile trends has been conducted and has shown that the start of 2014 experienced an anticipated post-holiday reduction in shipment volumes, but still managed to experience a first quarter year over year increase.
The data within the IDC Worldwide Quarterly Mobile Phone Tracker revealed considerable insight.
It looked into a series of mobile trends and showed that there were a total of 281.5 million smartphones that were shipped by vendors, worldwide, within the first quarter. This was a 28.6 percent increase over the first quarter of last year, in which 218.8 million units were shipped. The report also went on to compare the actual results with the forecasts that had been made within the IDC's previous mobile market reports.
It showed that the actual mobile trends are stronger than what the IDC had previously anticipated.
The performance of in the first quarter actually beat the IDC's forecasted shipment of 267.2 million units within the quarter. This was a miss of 5.3 percent. Within the overall cell phone marketplace – which includes smartphones, feature phones, and other similar handheld mobile communication devices – vendors shipped 448.6 million units, worldwide.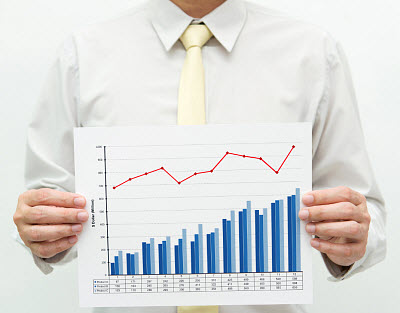 This was an increase of 3.9 percent from the first quarter of 2013 results, which were 431.8 million units. At the same time, this was a drop from the previous quarter, as Q4 in 2013 shipped 9 percent more at 492.8 million units. The number of units sold in the first quarter of this year was lower than what the IDC had forecasted. They thought that the figure would be 0.6 percent higher, at 451.3 million units.
Of all of the cell phones that were sold in the first quarter of 2014, smartphones made up 62.7 percent. This is a tremendous rise from the same quarter the year before, when they represented just over half, at 50.7 percent. Clearly, these mobile trends indicate that smartphones are gaining greater penetration and that their popularity continues to soar on a global scale.