The company is expected to begin with these services on a small scale within the month of March.
The small sized Google wireless services are expected to begin before this month comes to a close, but it has also been revealed that, at least at the beginning, the only mobile devices that will be compatible with it will be the company's own Nexus 6 smartphone.
The company has officially confirmed that it is looking into this type of offering of a wireless service.
Confirmation of the Google wireless plans came from Sundar Pichai, the senior vice president of Android, Chrome, and Google Apps. He stated that they are focused on bringing connectivity together with both hardware and software. In Barcelona, at the Mobile World Congress, Pichai's keynote speech explained that "I think we're at the stage where we need to think of hardware, software, and connectivity together."
The first mention of the Google wireless business was made back in January and it should link smartphones to WiFi cellular.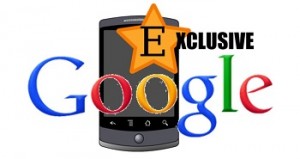 The service will be based on connecting the Nexus 6 mobile devices to a WiFi cellular network. While the internet giant did say that it intends to add the service availability to a broader spectrum of different mobile devices in the future, the launch of the wireless plans will be exclusively for the smartphone that is manufactured by its Motorola Mobility.
Although it is believed that this mobile technology service will become available before the end of this month, it will be available in early April, at the latest. That said, the company is very well known for waiting until the last moment before they make any true announcements with regards to their products. As they have already made it clear that this one is on the way, it may be safe to assume that Google doesn't expect it to be very long, at all, before it will be putting getting things started.
It has yet to be explained exactly why it has decided to choose only Nexus 6 for the launch of the Google wireless service. That said, it is only that specific model of the smartphone that will be compatible. Not even the Nexus 5, which had been created by LG, will be able to connect, at first launch.