Could mobile apps correct Tech Valley civic and social struggles?
AT&T is hoping that by working with are businesses, universities and tech organizations, it will be possible.
AT&T has now partnered up with Tech Valley universities, organizations, and businesses in its launch of the "AT&T Tech Valley Civic App Challenge", in which it is seeking to pair up with innovative thinkers and creators that can come up with mobile apps that will be able to address and overcome local issues – particularly those on a social and civic level.
The challenge will continue for two months and it will end with the awarding of a total of $18,000 in cash prizes.
The goal is to encourage designers, thinkers, developers, artists, and businesspeople to come up with ways to "Solve Local" through the creation and development of innovative mobile apps. Those applications need to help with societal and civic issues that are being faced by people in the greater Tech Valley community. Among the partners in this challenge are: the Rensselaer Polytechnic Institute; the University at Albany; Center for Economic Growth affiliate, TechConnex; Tech Valley Mobile Developers Network; New York BizLab; Hudson Valley Tech Meetup; Saratoga TechOUT; Hack Upstate, Beahive; and Accelerate 518.
The hope is that the mobile apps that will result will inform citizens and engage them with their governments.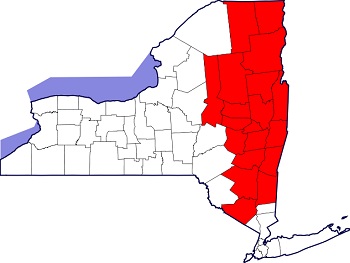 In this way, it could help to illustrate exactly how mobile applications and technologies can make a difference, and will accelerate the development of a new wave of tech jobs and investments as companies seek to get on the bandwagon once the effectiveness of this technology has been shown.
According to the AT&T New York president, Marissa Shorenstein, "AT&T's commitment to technology innovation in New York grows out of our company's multi-billion dollar nationwide investment in the mobile communications network of the future." She also added that by providing both students and career technologists with encouragement within the region for the exploration of smartphone software development, they are also "spotlighting the enormous demand for developers and engineers needed to create the software that will drive our mobile economy."
The mobile apps challenge was launched in front of over 200 entrepreneurs and technologists from the region and will continue until May 1.
About The Author
Rebecca
Rebecca currently attends CSUN and is working on her B.A. Her specialty is in technical writing and has posted many quality articles on other popular sites - we are so excited to have her on board!