The tech giant will be compatible with Bluetooth LE devices and will compete directly with Apple's device.
Google has now announced its new open-source platform, Eddystone, for devices with Bluetooth LE, and that will make it possible to communicate with other compatible devices such as smartphones.
This will also place the company in direct competition with the iBeacon from Apple.
The Eddystone platform is the latest addition to the geolocation marketplace, which is an integral component to the Internet of Things (IoT) ecosystem. The use of this type of technology could potentially enable a great deal more in terms of contextual services that are available within the actual physical world. The use of beacon tech makes it possible for low-power Bluetooth enabled gadgets to effectively transmit information to smartphones and other similar mobile devices.
Eddystone and other beacons can't track a smartphone, but the mobile device can detect the beacons.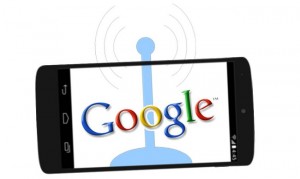 Once a smart device has detected a beacon, it is capable of receiving data from it. The user of the mobile device has control over what type of data he or she wants to receive by way of the settings that have been allowed in the apps that have been downloaded. Based on those settings, the smartphone chooses which beacon information will trigger a response within the mobile device.
Apple was the very first tech company to step into that form of geolocation and integrate the capability with its iOS 7. At the start, the primary focus for this technology was essentially geared toward retail. Since then, there has been notable growth in the adoption of these beacons among major retailers such as Lord and Taylor's and Macy's. Equally, McDonald's and Starbucks have also used this location based tech in some locations. In the majority of instances, the tech is used to transmit specific promotions, or deals to consumers based on their specific location within a store.
While the outcomes have been mixed, so far, Eddystone is entering into this space at a very early time in its existence and there remains a tremendous amount of potential for innovation, growth and usage.