Several large banks are working to serve mobile consumers better
Major banks in the United States are beginning to take the fight to the mobile payments space after resting on their laurels for several years. Banks had been wary of introducing innovative services and platforms in the past due to the financial crisis of 2008. Now, however, banks are finding that the mobile commerce space has the potential to be quite disruptive. While the mobile commerce space is intrinsically connected to these banks, they want to ensure they can compete on a level that the mobile commerce space has been able to corner, and that involves engaging consumers more effectively.
Banks are beginning to make use of the clearXchange system
For years, mobile commerce companies have made it possible for consumers to send and receive money almost instantaneously. Peer-to-peer payment services have become very popular among young consumers, many of whom rely very heavily on their smartphones. Banks see this as an opportunity, and many have begun to use the clearXchange system, which allows for instant money transfers to friends and families. Customers with U.S. Bancorp and Bank of America can now send money instantly thanks to the new system. JPMorgan and Capital One Financial plan to begin using the system later this year.
PayPal highlights the success companies can find in the mobile commerce space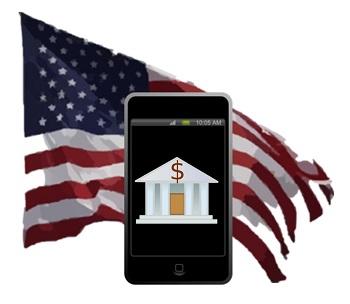 The reason the mobile commerce space has become more important to banks is because consumers are becoming more mobile-centric. In the early days of mobile commerce, PayPal managed to find significant success and growth by engaging mobile consumers. In 2013, PayPal acquired mobile payments firm Braintree, which had control of the Venmo mobile application. Last year, Venmo processed more than $7.5 billion in money transfers between consumers. In January of this year, some $1 billion in money transfers had been handled by Venmo.
Banks want to find the same success that PayPal has seen over the past few years
The success PayPal saw through its early acquisitions is something that banks want to mimic, especially as more consumers become involved in the mobile commerce space. These banks will have an uphill battle, however, as many consumers have already become comfortable with the mobile payments services they are currently using.