CEO John Chen did everything he could think of to keep them going, but has finally admitted defeat.
BlackBerry smartphones were once the "it" devices. People loved them so much they were called "crackberries." Where we see iPhones and Samsung Galaxy phones today, the Canadian handset maker once held a tremendous segment of the market.
Since then, BlackBerry fell from its high throne and has been plummeting for years.
Industry experts have been predicting the demise of BlackBerry smartphones for quite some time. At the same time, the struggling company was determined to keep trying, particularly when John Chen took over as CEO. Chen was quoted repeatedly saying that the brand would not give up on hardware.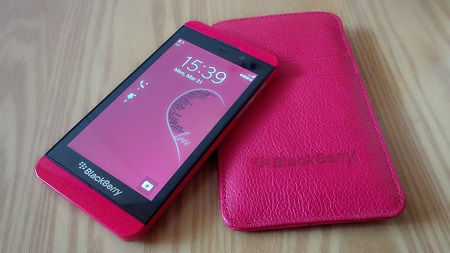 In a dramatic turnaround attempt, BlackBerry released one mobile phone after the next. They launched the Passport, a unique square-shaped device, and several others. They even released mobile devices based on Google's Android operating system instead of the company's own proprietary OS.
BlackBerry smartphones will no longer be designed, ordered or sold following this fiscal year.
In a press release, Chen announced the end of the company's 20 year effort in the mobile hardware marketplace. The company first started in mobile devices in 1996 when it was selling two-way pagers. "The company plans to end all internal hardware development and will outsource that function to partners," said Chen.
This announcement was made closely on the heels of its quarterly revenue report. Investors clearly saw potential in BlackBerry's intentions to give up smartphones. Despite the notable drop in quarterly revenue, the announcement of the cessation of its hardware production and sales caused shares to climb 3 percent in premarket trading.
The company also announced that BlackBerry smartphones will continue to exist in some markets. This will occur through a royalty-collecting licensing agreement through the PT BB Merah Putih joint venture. That project is led by PT Tiphone Mobile Indonesia Tbk, the biggest wireless carrier in Indonesia. It will produce BlackBerry branded mobile phones running on Android. The mobile devices will be distributed exclusively within Indonesia. At the moment, no other market will see the sale of devices under this brand.