Bell Canada was caught rating applications fraudulently and is now required to pay a penalty.
After having been caught posting fraudulent mobile app reviews and ratings, Bell Canada has now agreed to pay the $1.25 million penalty that was laid down by the Competition Bureau in the country.
The telecommunications giant had been downloading its own free applications to give them top ratings.
That said, it was reviewing these mobile apps without identifying that they had a relationship to the source of the applications. Beyond having to pay the "administrative monetary penalty", also known as an AMP, Bell Canada has now also agreed to "enhance and maintain its corporate compliance program, with a specific focus on prohibiting the rating, ranking or reviewing of apps in app stores by employees and contractors."
The company will also be sponsoring a workshop that helps to overcome behaviors such as its false mobile app reviewing practices.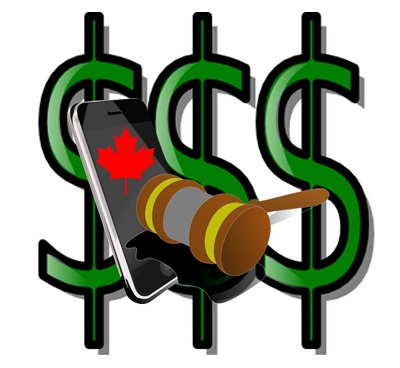 The workshop to be sponsored will look into the trust that Canadians have in the "digital economy, including the integrity of online reviews," said the consent agreement that was registered with the Competition Tribunal and that was made public last week.
The Commissioner of Competition, John Pecman, explained that "I am pleased that Bell Canada demonstrated leadership to fully resolve the Competition Bureau's concerns in this matter." Pecman went on to say that he applauds the combined compliance that has been adopted by Bell in order to bring resolution to this issue, "which will benefit both consumers and the digital marketplace."
The accusation against Bell, as per the Competition Bureau, is that last year in November, Bell's own employees were encouraged to download two of the company's free apps, "Virgin My Account" and "MyBell Mobile" from the Google Play store and from iTunes. The employees were encouraged to leave positive ratings and reviews for those mobile apps without also stating that they were working for the company. The Bureau explained that the false ratings were taken down as soon as it was notified that this had been occurring. They were eliminated as of December 2014. That said, the Bureau found that the false ratings and reviews had temporarily impacted the overall star rating for those applications with the potential of giving it an unfair advantage within those app stores.