Only 10 percent of digital ads are delivered in a way that is compatible with smartphones and tablets.
According to recent research findings from JW Player, only 10 percent of all ads are mobile marketing compatible, which has – according to the report on the results – revealed that advertisers are greatly missing out on a highly engaged target audience that is considerable in size.
Advertisers are not properly leveraging the mobile channel when it comes to their ad placement, said the report.
The research showed that around the world, audiences are watching video content on their mobile devices 30 percent of the time. This is particularly true on smartphones, as only 6 percent of video viewers use their tablets to do so. However, it pointed out that mobile marketing is not focusing on that very large number of viewers, despite the fact that it represents nearly one third of the video watchers.
The founder of JW Player has cautioned firms that mobile marketing will be critical for their future success.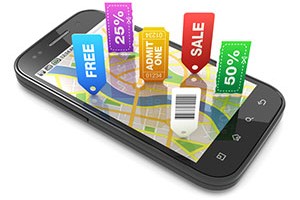 JW Player founder, Jeroen Wijering, explained that "It is vital for content creators to stay up to date on the currently industry trends and technology usage in order to best advance their online video strategy." He went on to point out that while there has been an overall solidification in the market, there has yet to be a widespread adoption of the most strategic video standards across the industry, particularly when it comes to marketing firms.
The company is hopeful that their Trends in Online Video Report will help to provide the insight that is necessary for greater HTML5 adoption so that viewers who prefer to use mobile devices will be able to see online video that is supported by their technology of preference.
The JW Player video mobile marketing research discovered that beyond adapting to new formats over smartphones and tablets, advertisers also have ad blocking tech that they will need to overcome. This is particularly the case among European audiences. The global ad blocking rate currently sits at around 10 to 30 percent of users. According to JW Player, one of the primary drivers behind the use of the blockers is that viewers are increasingly frustrated by the intrusive banner ads that they are forced to see, and they want more control over their video experiences.