Study highlights the growth of mobile payments through 2017
|
New report paints a promising future for mobile commerce worldwide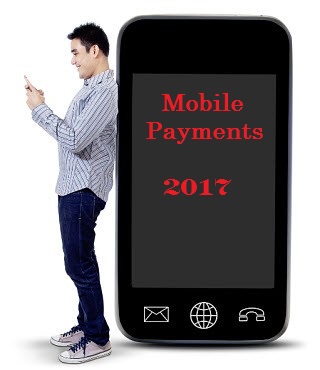 WorldPay, a payment service provider based in the United Kingdom, has released a new report, called "Your Global Guide to Alternative Payments," concerning the potential future of the mobile commerce space. Mobile payments have been growing in prominence throughout the world and as more consumers gain access to smartphones and tablets, they are beginning to show more interest in shopping with these devices. Wearable devices, such as smartwatches, are also coming into play, providing further accessibility to the mobile commerce space.
Mobile commerce market expected to reach $117 billion by the end of 2017
The report from WorldPay predicts that mobile payments will reach $117 billion worldwide by 2017, a major increase from the $18 billion recorded in 2012. Mobile commerce is expected to make up at least 3% of the global e-commerce market by 2017. The report highlights the growth in popularity of mobile wallets, which consumers are using to manage their finances on a mobile device. These platforms are capable of storing and accessing financial information. This information is used to complete a mobile transaction.
Smartphones continue to be the most prominent mobile commerce platform in the world
Smartphones are currently considered to be the most popular mobile commerce device, but tablet devices are beginning to gain more support from consumers. Many people have reported a more favorable experience when shopping from a tablet device over a smartphone. Despite this, smartphones are expected to continue leading the way in mobile commerce, especially in the Asian market where smartphone penetration is accelerating at a rapid pace.
Security remains one of the most serious issues facing the mobile commerce sector
The report shows that consumers are becoming more comfortable with mobile payments despite high profile security issues that have been somewhat common in the past. Mobile commerce platforms are becoming more capable of protecting consumer financial information, thereby making them more likely to participate in online shopping from a mobile device. While security for many platforms has been improving, many people have still expressed their concerns regarding the safety of mobile commerce in general.