QR codes can help schools to keep property from going missing
|
These quick response codes can help items to find their way back to their owners.
A startup company called My Lost Property has now been created by the parents of a boy who needed a way to find items that had gone missing, using inexpensive QR codes to make sure that belongings didn't have to be replaced.
The last straw occurred when the son of the creators – the Sheedy family – lost his school blazer that cost $250.
Spencer Sheedy and his wife Rita recognized that while it is frustrating that their own two kids always had their possessions go missing, their children were far from the only ones who had this happen. It was this realization that encouraged the couple to create My Lost Property. Though the concept is quite simple as it is based on the use of QR codes, it is more innovative than simply using stickers and iron-on labels.
These QR codes are each unique and are registered on a website so that when the item is found it can be returned.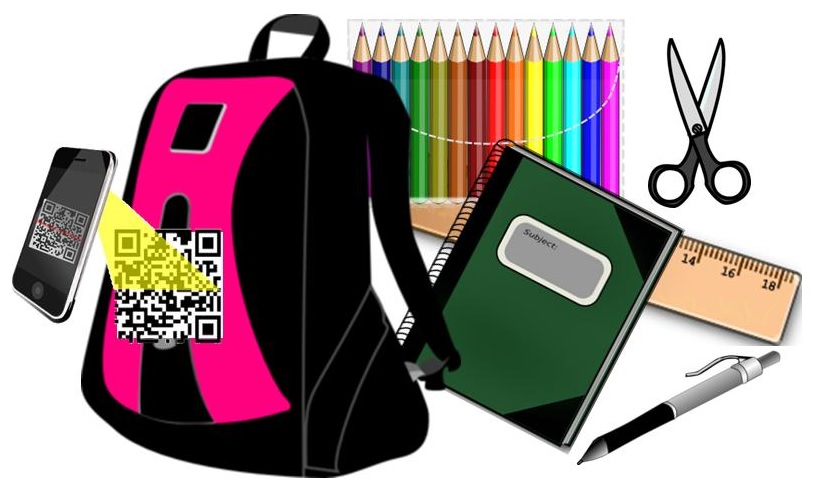 A missing item's quick response code can be scanned by someone who finds it. They can then enter the location of the item, which will be automatically texted to the parents so that a pick-up can be arranged. The original concept had involved only stickers for the Sheedy kids. However, it didn't take long before they found themselves creating labels, keyrings, stickers, and other barcodes for friends. Soon, it became evident that they had a business.
Since then, Mr. Sheedy had brought his barcodes and My Lost Property idea to the local schools. He has managed to create a sponsorship arrangement through Schoolzine, which is an online company that produces bulk school newsletters. According to Sheedy, "Schools have been really responsive. They like the simplicity of it, and lost property is such a problem for them." He explained that he just wants parents to be able to find out about it.
The Sheedy's knew that they could solve a very expensive problem for many parents and children with the simplicity and ease of QR codes. "When that $250 blazer went missing, we thought we needed to do something more than just the hit-and-miss putting a name on there and hoping it will come back. This just gives you a bit more of a chance of it coming back," said Mr. Sheedy.