New platform set to bring more attention to social commerce
WeStore platform combines mobile commerce with social media
LightInTheBox, an online retail company, recently launched its new WeStore platform, which combines social medial and mobile commerce. The platform is available for both Android and iOS devices and supports 18 languages and mobile Internet browsers. WeStore is meant to be driven by social networks, connecting consumers together and using this to encourage shopping online and the purchase or products. This is a concept that is becoming more important to the retail space known as social commerce.
Social commerce is gaining momentum in the retail space
Social commerce is relatively new and involves the blending of mobile shopping on social networks. Social media plays a significant role in the lives of mobile consumers and heavily supports social interaction among people throughout the world. Retailers can use social networks to effectively engage consumers. Many people also talk about their purchases on social media sites, which can influence other consumers and encourage them to purchase similar products from brands.
_____________________________________________________
Ad -

#1 Ways to Double Your Productivity For Life
By Jason Fladlien, referred to by many as "One of the top 5 living marketers on the planet". How did he get there? By working smart. Get twice as much out of your day with Jason's easy system -
Learn More Here
_____________________________________________________
New platform could open up new opportunities in the e-commerce space for both consumers and retailers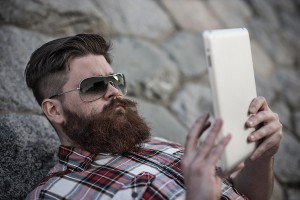 WeStore allows users to create their own mobile store and sell products leveraging the power of social networks. Users can take pictures of the products they wish to sell and share these via social sites and apps, including Whatsapp. LightInTheBox believes that the platform will lead to new opportunities in domestic and international e-commerce, which may help further promote the growth of social commerce.
LightInTheBox reports a 30% increase in mobile revenue during the first quarter
At the end of March, LightInTheBox reported that it saw a 30% increase in mobile revenue during the first quarter of the year. The company's net revenue has also increase by 7.4%, reaching $87.6 million, an increase from the $81.5 million it reported in the first quarter of 2014. Mobile commerce is showing healthy growth in various sectors and social media is beginning to grow more powerful in the mobile world. As the two continue to mingle, social commerce is likely to become a very powerful force in the retail space.
About The Author
Stephen
About Stephen: Stephen Vagus is an aggressive and ambitious writer with several years of experience in the field of journalism. Born and raised in California, Stephen has followed his journalistic passion around the world, reporting on breaking events in countries like Japan and Qatar. Stephen has an acute interest in the mobile commerce sector, as well as in marketing and mobile technology.