Mozido acquires major stake in promising mobile commerce firm
|
Mozido now holds majority stake in CorFire
Mozido, a mobile commerce firm that has been gaining more fame in recent months, has taken up a significant stake in CorFire, another mobile commerce firm that specializes in point-of-sale systems. The agreement between the two companies will change Mozido's name to Mozido CorFire Inc. Financial details of the deal have not yet been released to the public, but some speculation suggests that Mozido has invested hundreds of millions of dollars into CorFire.
CorFire had been owned by SK C&C, which now has a minority stake in the mobile payments firm
CorFire had originally been wholly owned by SK C&C, the IT service division of SK Group. The company had existed as one of South Korea's major investments in to the mobile technology space of the United States. SK C&C will continue to hold a minority stake in CorFire, though Mozido will hold a greater sway over the company's operations and its potential future.
Mobile commerce continues to flourish in many prominent markets throughout the world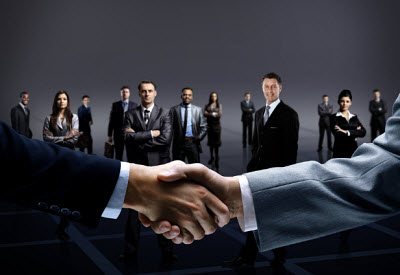 Mobile commerce has become quite popular throughout the world. Many consumers are using their smartphones and tablets to purchase products online, but there is still relatively little support for in-store mobile payments. As consumers become more mobile-centric, the demand for in-store payment systems that accept mobile transactions is growing rapidly. Companies like CorFire aim to accommodate this demand by providing retailers with the technology they need to engage mobile consumers. Mozido is well situated to assist in this endeavor.
Mozido helps retailers embrace the mobile space with its agnostic technology and services
One of Mozido's major victories in the past is convincing traditional retailers to begin implementing mobile commerce services. The company has helped the retail industry become more mobile friendly, and it has managed to avoid some of the challenges associated with competition by being agnostic regarding payment platforms. Mozido supports mobile payments made from any platform, allowing its clients to embrace their favored payment method without having to worry about whether or not it is supported by the company's technology.