Mobile technology makes its way into Asia-Pacific classrooms
|
Educators in that region are supporting the use of these devices to help to enhance their instructions.
Teachers in the Asia-Pacific region are welcoming the use of mobile technology to an increasing degree in order to provide students in their classrooms with an enhanced learning experience and to improve the way that they receive their instructions.
The results of a recent study have shown that this trend in the use of mobile devices is a growing one.
The research was conducted by Adobe, for a study that they entitled "Transforming Education with Mobile and Digital Technology." It involved the participation of over 1,000 educators throughout 13 different Asia-Pacific countries. Among them, 77 percent said that they had noticed a positive impact, overall, when it came to the strategic integration of mobile technology into their teaching process.
There were certain countries in which mobile technology was used to a greater degree than others.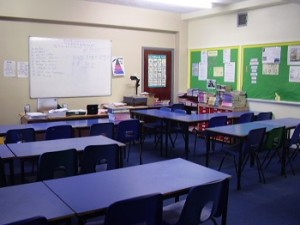 For example, in Southeast Asia, 85 percent of teachers said that mobile devices played a positive role in their classrooms. Equally, 85 percent of South Korean educators also said that these gadgets enhanced the learning experience. Slightly fewer educators in China – 80 percent – felt the same way about mobile tech devices in the classroom, but clearly that figure represents the vast majority of teachers.
Among the respondents, 83 percent said that students were better able to understand concepts and could improve upon them by way of the access that they had to digital tools and apps over smartphones and tablets. Teachers also stated that they would use these devices in order to help them build their lesson plans. That was true among 98 percent of educators in Southeast Asia and 90 percent of teachers in Greater China.
Furthermore, among the teachers in Southeast Asia, 100 percent said that there was a strong need for schools to make sure that students were provided with the mobile technology facilities that they needed to learn, whereas 90 percent felt this way in Greater China, and in South Korea, 89 percent shared that belief. According to Adobe Asia-Pacific business manager for education, Wayne Weisse, "The ability to visualize or integrate interactive learning experiences in the classroom via a mobile device can make a huge difference in learning outcomes when engaging with today's millennial generation."