Snapdeal has released a new "brand stores" concept for mobile businesses.
India's largest online shopping site, Snapdeal, has just announced the launch of its "brand stores" concept, which will give retailers the opportunity to create their own e- and mcommerce store on the company's site.
This is expected to boost sales by 50 percent over the next year.
The company has set a goal of approximately $120 million (Rs 600 crore) in revenue for its current fiscal year. However, at the same time, it has high hopes for its mcommerce results, believing that about half of the purchases that will be made on the website will have been made through the mobile platform within the upcoming two years.
The Snapdeal brand store works to help many offline and local retailers to step into mcommerce.
It gives those businesses the opportunity to reach the rapidly growing number of online shoppers. According to the CEO and founder of Snapdeal.com, Kunal Bahl, "Brands will be able to decide the look and feel of their page, customise product selection, ma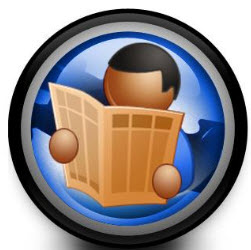 nage promotions and exclusive launches."
Though the companies will be able to take part in the brand stores part of the website for free, according to Bahl, there will be a revenue-share model that will be based upon the sale of the goods.
Currently, there are approximately 3,000 businesses that are already taking part in the brand stores element of the Snapdeal website. The company is also in negotiations with around 2,000 more businesses, which they hope will "be onboard soon." Bahl stated that "We plans to have 10,000 brand stores in the next 12 months."
Snapdeal is viewing the brand stores as a concept that brings with it a very large opportunity in both e- and mcommerce. Bahl added that he believes that the concept will only continue to grow, and with it, innovations will build alongside. He stated that a number of brands, including those that are quite big, have not yet established their own online presence. Many don't have the capability or the in-house expertise for the back end operations of such a venture, such as the payment requirements and the logistics. It is in this space that the company is hoping to make the biggest mark.