Mobile commerce is influencing consumer behavior
|
The rise of mobile shopping is changing the way consumers behave in the digital space
Consumer behavior is beginning to have a significant impact on digital commerce. Many consumers are becoming more mobile-centric, relying on their smartphones and tablets to research and purchase products that they are interested in. A recent report from Forrester Research shows that merchants may have to begin focusing more heavily on the mobile space as a result, as mobile commerce is becoming a very powerful force in the retail space, especially as more consumers become comfortable with the concept.
More consumers are beginning to use their devices in physical stores
According to the report from Forrester Research, 82% of consumers in the United States make purchasing decisions while in a physical store, with 56% of these consumers using their smartphones to check prices online. The report also shows that the capabilities of mobile devices are also changing consumer behavior. When in stores, more consumers are beginning to scan barcodes with their mobile devices in order to read reviews and compare prices. Consumers are also scanning codes to take advantage of special deals being offered by merchants.
Loyalty programs may help secure the growth of mobile shopping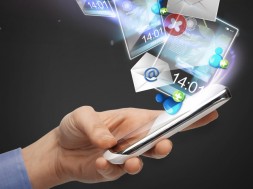 Mobile commerce has become a very significant concept for the retail industry. One-third of all e-commerce transactions made throughout the world are now done via a mobile device. A recent report from Goldman Sachs predicts that mobile commerce will account for nearly half of all e-commerce transactions made worldwide by 2018. As this sector continues to grow, loyalty programs may become much more important to retailers than they already are. Approximately 46% of consumers are more willing to provide personal information if they can make use of a loyalty program of some sort.
Consumers are less likely to share personal information outside loyalty programs
While loyalty programs may provide merchants with more information about their customers, these people have limits when it comes to the information they want to provide. Outside of loyalty programs, consumers are less likely to share personal information. This is something that retailers will have to keep in mind once they begin focusing more heavily on the mobile commerce space in the future.