Mobile commerce firm acquires Locket
|
Wish has announced its successful acquisition of Locket
Wish, a relatively new mobile commerce company that has been growing very quickly, has announced that it has acquired Locket, a company that has developed a platform to display advertisements and other content on smartphone lock screens. Locket has become somewhat popular, as it has managed to transform lock screens into an effective engagement tool for companies looking to connect with mobile consumers. The acquisition could open up new opportunities for Wish, especially as mobile commerce becomes more popular.
Lock screens may provide new opportunities for those interested in mobile commerce
The lock screen may be one of the features of a smartphone that receives the most attention. Those with mobile devices often look at their lock screens, typically to check the time and notifications. Considering how often people look at their lock screens, there may be significant opportunities for engagement, especially when it comes to mobile commerce. The lock screen could be used to expose consumers to products that they may be interested in, and provide them with a way to purchase these products through a mobile commerce platform, such as Wish.
_____________________________________________________
Ad -

#1 Ways to Double Your Productivity For Life
By Jason Fladlien, referred to by many as "One of the top 5 living marketers on the planet". How did he get there? By working smart. Get twice as much out of your day with Jason's easy system -
Learn More Here
_____________________________________________________
Wish continues to see strong growth as it engages mobile consumers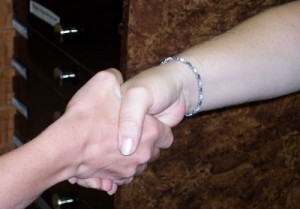 Wish has experienced a rapid growth over the past three years. The company has been somewhat silent with its endeavors, but has managed to attract a great deal of support from consumers and retailers throughout the country. Wish is responsible for four applications: Wish, Geek, Cute, and Mama, all of which have managed to find a place with consumers.
Acquisition could add more momentum to Wish's continued growth and success
Wish may benefit from Locket's expertise in engaging mobile consumers. This may add further momentum to the growth that Wish is experiencing currently and provide the company with more mobile commerce opportunities on which to capitalize. As mobile commerce grows, the demand for services that make it easier for consumers to shop for and purchase products on their smartphones is growing significantly, placing companies like Wish and Locket in a powerful position to connect with consumers.