Major League Baseball gives the nod to wearable technology
|
The MLB has now given its approval for the use of wearables throughout its current season.
The Major League Baseball (MLB) playing rules committee for the sport has now given its approval for the use of either of two different wearable technology devices during the games throughout the current playing season.
The two wearable devices that have received the MLB's approval aren't exactly the usual Fitbit.
Instead, the first is the Motus Baseball Sleeve, which is wearable technology for gauging stress to the elbows of a player. The second is the Zephyr Bioharness, which monitors breathing and heart rates of the players. Aside from those two, the committee has also gone ahead to give their approval for a couple of sensors for the baseball bats. Those bat sensors are to be used on the field during workouts, as opposed to during the games themselves. The first of the sensors is from Blast Motion while the second is from Diamond Kinetics.
The goal is to use wearable technology to identify player habits that may eventually lead to injuries.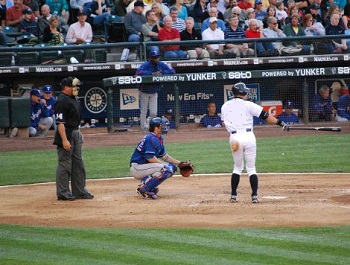 That said, the players union has expressed some concern with regards to the use of wearables and maintaining player privacy. It wants to ensure that the information collected by the teams will respect the privacy of the players. Both sides of this discussion have agreed that there will need to be talks throughout the bargaining that will occur this year.
At the time of the writing of this article, none of this information had been officially announced. Instead, people with knowledge of this subject were willing to share what they knew with the media in exchange for anonymity.
Technically, this is not the first time the sleeve wearable tech received approval. Last year, the committee gave provisional approval for that device. That said, this does represent the first time that full consent was given for the use of this or any other wearable device by the MLB.
The committee that gave the approval for the wearable technology device use consisted of Chris Antonetti from Cleveland, John Schuerholz from Atlanta, Terry Ryan of Minnesota, and John Mozeliak from St. Louis.