Huawei looks into manufacturing mobile phones in India
|
The company has been looking into expanding its manufacturing efforts into the country.
A delegation of representatives from Huawei have now met with Ravi Shankar Prasad, India's Telecom Minister, as the company has been thinking of expanding their manufacturing of mobile phones from China into India.
The company is looking for ways to continue its mobile device production with additional advantages.
At the moment, Huawei is looking over certain potential business models for manufacturing the mobile phones in India, while they also consider certain potential tax incentives for making the move. The delegation was led by the CEO in India, Jay Chen. They met with the Telecom Minister in order to discuss the intentions of the company for making their way into India for the purpose of manufacturing. Prasad explained that "We had a very elaborate talk and they have said that till now they have invested $2 billion in India in the last 16 years."
The company already has a facility in the country and are already selling mobile phones in India.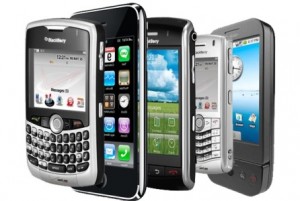 Prasad stated that "They have a facility in Sriperumbudur… they are selling one million phones in India… if you are selling one million phones, you better start manufacturing here and they have promised me, they will explore the possibility." He also pointed out that Huawei is in discussions with Foxconn for the moment, on a contract basis. The minister stated that India welcomed the business.
At the moment, the Indian offices from Huawei are serving forty different mobile networks around the globe. That said, the decision to begin the manufacturing of the mobile devices in India is not yet a done-deal.
When asked about the intentions of the company for manufacturing mobile phones in India, one of the delegation members underscored the fact that it still depends on a number of different factors. Among those factors includes business volumes and Huawei has yet to complete its evaluation of the figures within that category, including various business models, policies and regulations within the country and tax incentives. At the moment, the company manufactures network equipment in India not consumer devices.