Geolocation technology has been changing the hotel experience
|
These travel accommodations have also been using augmented reality to an increasing degree.
The hospitality industry has been among those that have been the most willing to embrace the use of smartphones by consumers and have been implementing geolocation technology through beacons, as well as augmented reality features, more than many other consumer facing industries.
In fact, hotels that haven't implemented a mobile friendly strategy are already starting to fall behind.
While making it possible to book online over mobile devices has nearly become an industry standard, there are two other forms of mobile tech that are being adopted by hotels even before they are being seen in the majority of other places: geolocation technology and augmented reality. These are both emerging forms of tech that are barely seen in most other industries but hoteliers are starting to use them to help them to keep ahead of the competition – or at least stop them from falling behind.
Geolocation technology through beacons are becoming especially popular with some hotel brands.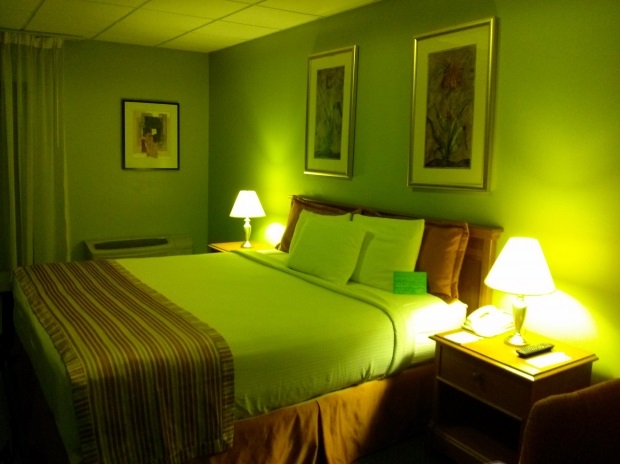 These use low energy Bluetooth connections to provide added hyper local, relevant services to guests with smartphones and tablets. The beacons can be placed on physical objects or they can be fenced into entire physical locations in order to push the right information to mobile devices at the most appropriate times.
On the other hand, augmented reality can help to enhance services and features for hotel guests, making certain processes more appealing. The use of this type of tech is becoming increasingly important as Millennials become the largest consumer segment with disposable income. It is estimated that by the year 2020, they will be spending an annual $4.1 trillion.
Furthermore, among Millennials, about 52 percent are well above average when it comes to technology adoption. This means that when appealing to that particular demographic, it can be invaluable to reach them through the mobile devices that they use for many of their everyday tasks. This is the adult demographic most likely to look to smartphones and tablets in order to complete a broad spectrum of tasks, meaning that hotels can add draw by interacting with those consumers over channels such as those that are geolocation technology based.