Apple is leading the way in mobile payments
|
Apple Pay has become a success in the United States
Apple has established success in the U.S. mobile payments market. The company has been fighting to find a foothold in the mobile payments space for some time, but successfully did so with the launch of its own payment service, called Apple Pay. The service was launched in late 2014 and adoption has been steadily growing throughout the United States since then. Apple Pay has won praise because of its security features and convenient nature, which has made it one of the most used mobile payments services in the country.
Report highlights the growing power of Apple Pay
Piper Jaffray, and investment bank, has released statistics concerning the mobile payments market, showing that Apple is leading the way. The report from Piper Jaffray shows that approximately 20% of iPhone users have adopted Apple Pay. While the adoption of the payments service among iPhone users may seem low, the report notes that Apple Pay is the overwhelming share leader when it comes to point-of-sale mobile payments. The success that Apple has found has made it more attractive to banks, which are beginning to show more support for its payment services. In September, 515 banks were supporting Apple Pay. Now, however, more than 930 are supporting the service.
Apple expected to continue finding success in the mobile payments market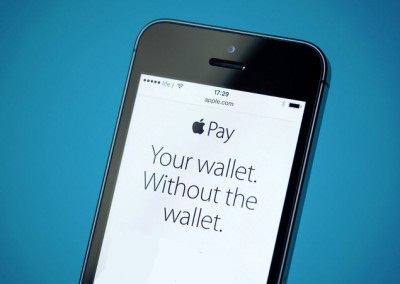 The report predicts that Apple Pay will continue to find success in the mobile payments market. Apple is planning to introduce new features that may secure this success. These features are rumored to include better support for loyalty programs, particularly those that have been put in place by large retailers. Apple Pay may also find success in other countries as Apple attempts to break into new mobile payments markets throughout the world.
Competition in other countries may prove fierce for Apple
Apple has faced strong competition in the mobile payments space. Google, Samsung and several other companies have become involved in this sector and have been vying for the support of consumers and businesses alike. In other countries, Apple may find more ferocious competition, especially as foreign banks have shown relatively little interest in the company's mobile payments service.