2015 may mark a shift in the mobile payments industry
|
Mobile commerce may become more refined in 2015
The future of mobile payments is still somewhat uncertain, despite the growing popularity of mobile commerce. In 2015, there may be many changes seen in the mobile payments space, especially as new services become available and more people become comfortable with the idea of paying for goods and services from their phones. Security may become a major issue in 2015 as organizations specializing in mobile commerce begin to take steps to ensure that consumer information is safe from exploitation.
Apple Pay may serve to bolster the power of the mobile payments industry
Much of the conversation regarding mobile payments is likely to revolve around Apple Pay this year. According to a recent report from Forrester Research, the new payment service from Apple is expected to energize the mobile market. The report suggests that Apple Pay will drive the adoption of new wearable devices that have been developed by Apple and help bolster mobile payments overall. The report predicts that mobile payments in the United States will grow to $142 billion by 2019, with new mobile services, like Apple Pay, making it easier for consumers to spend money through their mobile devices.
_____________________________________________________
Ad -

#1 Ways to Double Your Productivity For Life
By Jason Fladlien, referred to by many as "One of the top 5 living marketers on the planet". How did he get there? By working smart. Get twice as much out of your day with Jason's easy system -
Learn More Here
_____________________________________________________
Security will become a major priority in 2015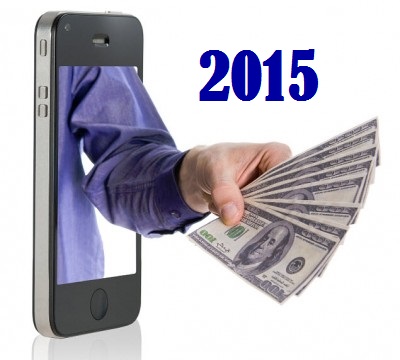 Security budgets are likely to increase across numerous industries this year. Many businesses have begun to take security more seriously because of the high-profile data breaches that were seen in 2014. These companies are investing more in security measures, especially those designed for the mobile space. The report from Forrester suggests that security spending will increase this year, but so too will the number of data breaches.
Consumers are becoming more comfortable with mobile payment services
Consumers are expected to become more confident in mobile commerce in the coming year. New services are being launched that include features that consumers have been demanding. These services are also becoming more secure and offering better shopping and payment experiences. As such, consumers are becoming more comfortable with using these services to pay for the products that they are interested in.