A new digital wallet has been launched by the store to let shoppers pay for purchases without cards.
Coles has now released their new mobile payments wallet service called Pay Tag, which is meant to allow people to purchase their groceries and collect reward points at the supermarket chain without having to bring any plastic cards with them to the checkout counter.
The mobile wallet has now been launched and is available to shoppers at the store who carry smartphones.
According to the grocery chain, this mobile payments is the first of its kind that was issued by a retailer to bring contactless smartphone technology and loyalty cards together into one service. The Coles Pay Tag can be used by all customers with the retailer's credit card and a smartphone. Beyond paying for purchases, it also gives customers the chance to collect their FlyBuys points by tapping their smartphones on a reader device at the checkout counter.
Users can also use the mobile payments app to view their available credit, account balance, and other information.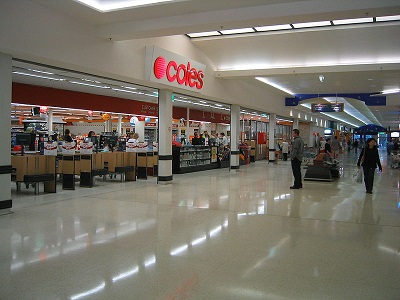 The service also allows customers to gain access to the due date of their account's bill, and their transaction history. They can view FlyBuys offers and activate them over their mobile devices, as well.
Although most contactless payment services based on tapping the device against a reader use NFC technology that is built into the phone. However, because the majority of smartphones are not near field communications enabled, Coles has taken a different route. They have simply contained the information in a sticker that the customer can attach to the back of her or her phone.
This way, even without enabled NFC technology within the device, its sticker can still be tapped against the reader and the mobile payments can be made at the checkout counter. That is all that is required when it comes to transactions under $100, whereas a four digit PIN must be entered in order to complete transactions that are greater than that amount. The retailer has already announced that if a tag has been fraudulently used, the customer will receive a reimbursement for that amount.