National Payments Corporation of India preparing to consolidate various payment methods
India may be looking to forgo cash in favor of mobile payments. The National Payments Corporation of India, which was established in 2008, has been tasked with consolidating the country's vast number of retail payment systems. The organization has produced a unified payment interface API, which can be used by banks, merchants, and other institutional entities to support mobile transactions. The API is meant to make it easier for businesses to connect with consumers that have become reliant on mobile devices.
Rapid adoption of smartphones places more focus on mobile payments
The National Payments Corporation of India has taken note of the rapid adoption of smartphones throughout the country. These devices have become favored among consumers for more than just communication. Many people now use smartphones to shop both online and offline, as well as find various sources of entertainment and connect with friends and family throughout the world. Mobile payments have become quite popular due to the adoption of mobile technology.
Unified infrastructure could make mobile transactions more convenient and attractive to both consumers and businesses alike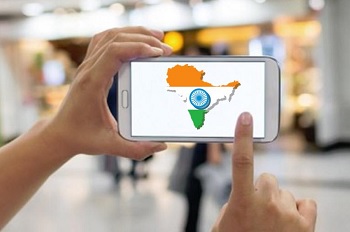 The new payment system that the National Payments Corporation of India is launching is meant to provide a unified infrastructure for organizations interested in mobile payments. Using the system, businesses will be able to receive money from a mobile device, using a single identifier, such as a phone number or virtual payment address. The system will not rely on bank account information, though users will have to actually have money to send if they want to make use of the new infrastructure.
Success of the new payment system could bring more attention to the mobile payments space
The new system is expected to make mobile payments in India more convenient than they already are. The organization is preparing to launch the new system as early as the middle of this year. Its success could add further momentum to the growth of India's mobile payments sector, which has been receiving strong support from retailers throughout the country.