Global Land Mobile Radio (LMR) Systems Market 2015
About LMR Systems
Safety and security are of paramount importance for the prosperity of a country. In addition, optimum tactical communication is necessary to ensure the smooth functioning of the processes. Safe and reliable communication is essential for defense, military, first responders, energy companies, oil and gas companies, airport operators, and for the mobile workforce in the transportation companies.
Communication in tactical situations is all about conveying the right information to the right person at the right time to ensure reliable operations. An LMR service enables critical communication between the base stations and the other mobile stations. It provides one-to-one and one-to-many communication services across different sectors. LMR is a transformational technology that facilitates effective communication between the base stations and the mobile stations. It finds its use in several organizations where communication plays a pivotal role in day-to-day operations.
Global Land Mobile Radio (LMR) System market to grow at a CAGR of 9.42 percent over the period 2014-2018.
The demand for secure digital communications technology has increased manifold over the past decade because of an underlying need for better solutions in tactical communication and mission-critical operations.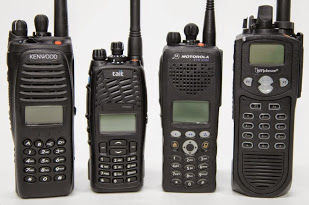 About the Report
The latest report emphasizes the increasing number of devices supporting Long-term Evolution (LTE) and Land Mobile Radio (LMR) networks as a major trend set to impact the overall market through the forecast period.
Request For Research Report Sample @ http://www.marketresearchstore.com/report/global-land-mobile-radio-systems-market-2014-2018-1550#requestSample
LTE-enabled devices—which are already popular among consumers—have infiltrated the public safety sphere, as these networks are deployed worldwide. End-users are increasingly leveraging the advanced features being offered by these networks.
"The industry is expected to gain more traction in terms of demand for devices that support LTE and LMR networks. These types of devices will lend a competitive edge to organizations choosing to capitalize on them, as they can switch easily between both the technologies based on the requirement at hand,"
Covered in this Report
The Global LMR System market can be classified into three major segments as Global LMR System market by Technology, Shipments of Digital Land Mobile Radios, and LTE Prospects in the Global LMR System market.
Read Full Market Research Report with Table Of Content @ http://www.marketresearchstore.com/report/global-land-mobile-radio-systems-market-2014-2018-1550
Global LMR System Market 2014-2018, has been prepared based on an in-depth market analysis with inputs from industry experts. The report covers Europe, the MEA region, Asia, Latin America, and North America; it also covers the Global LMR System market landscape and its growth prospects in the coming years. The report also includes a discussion of the key vendors operating in this market.