By the year 2020, CCS Insight is predicting that there will be 411 million wearables owned by consumers.
Analyst firm, CCS Insight has now give its wearable technology outlook an update, now predicting that by 2020, there will be 411 million smart wearable technology devices owned by consumers, and that the industry will be worth a massive $34 billion.
The firm also stated that, by the close of 2016, the wearables industry will have broken the $14 billion mark.
The predictions that it has made is that wrist-based wearable technology devices, such as many fitness trackers and smartwatches, will continue to top the list among the most popular gadgets in the category. The forecast the analyst has issued has stated that wrist-worn wearables will make up half of all sales in this category in the upcoming 12 months. Moreover, smartwatches are expected to make up 50 percent of the predicted 60 million device shipments that it expects to occur during that time.
This wearable technology update has changed since mid-2015, showing a 41 percent market share for the Apple Watch.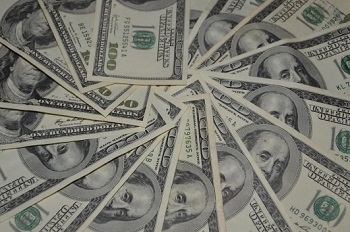 At that time, it said that there would be 20 million Apple Watches sold in 2015. That said, its data has now shown that during that time, the figure was strikingly lower; at only 9 million device sales.
Previously in February, another firm, Canalys, had indicated that its estimates were that in 2015, there were 12 million Apple Watches shipped. If that firm's claims are true, that would give the company a much larger share, at about two thirds of the smartwatch marketplace. On the other hand, a week after that, Gartner released its figures and said that in 2015, the total number of smartwatch sales from all brands was 30 million. These varying numbers and measures make it evident that knowing what has already happened may be just as difficult to measure as predicting what will be occurring a few years down the road.
According to CCS Insight chief of research, Ben Wood, when discussing the wearable technology forecast report, "Given the rising consumer apathy toward smartphones, it is little wonder so many companies are chasing the rapidly growing opportunity presented by wearables. We're particularly excited about the potential for augmented and virtual reality devices, and we predict 2016 will be a pivotal year."