AR is the next step that the major Canadian bank is doing to compete within its market.
Royal Bank is updating its mobile application to help to incorporate a number of new state of the art features to appeal to customers who enjoy location based mobile services, but with a unique twist in the form of an augmented reality app element.
All a user needs to do is to open the map in the application and the AR feature will display the results of the query.
The augmented reality app is meant to help to make it easier for customers to be able to find the nearest Royal Bank (RBC) ATM or bank branch. The AR function provides a live streetscape that uses icons to guide the customer to the nearest location, including the distance to get there. The key to this update is to make the location feature easier and more convenient for the customer to use.
The bank's augmented reality app is only the latest in its many smartphone friendly options.
According to the head of the emerging payments division at RBC, Jeremy Bornstein, "Making continuous improvements to our mobile app to allow our customers a smooth user experience is a priority for us." The tool that allows customers to locate branches and ATMs is among the most commonly used in the existing mobile app from the bank, he added.
The bank believes that by combining this popular feature with a live street view that incorporates various location based elements, it has enhanced the usability and effectiveness of this tool in a very practical and appealing way.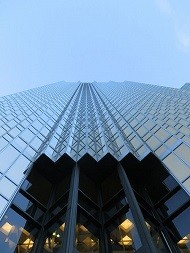 In order to use the augmented reality feature, the latest version of the mobile app is required. The "Find a Location" function needs to be opened and the icon the icon can be tapped to turn the smartphone's camera feature on . The application then links the compass in the device with the live image and its location based service with the RBC location database in order to guide the customer to the nearest branch or ATM location.
That location is presented on the screen and then the augmented reality app provides on screen directions to bring the customer from his or her present location to that of the desired ATM or branch.