The developing world has been boosting its speeds and improving the experience for smartphone users.
According to the results of a recent study conducted by the GSMA, the number of global 4G mobile broadband connections has now reached the point that it has broken the 1 billion mark, for the first time.
In fact, the GSMA is now predicting that, by the year 2020, 4G will represent one in three mobile connections.
The results of the study were shared within this year's global edition of the "Mobile Economy" report series from the GSMA. It suggested that there is currently a rapid change in technology as 3G mobile broadband shifts in favor of 4G networks. Moreover, it pointed out that this trend is occurring in both developed and developing economies. The outcome is that there is a greater drive in smartphone adoption, digital innovation, and in the growth of mobile data.
The report indicate that 2015 saw mobile broadband growth and acceleration that was unprecedented.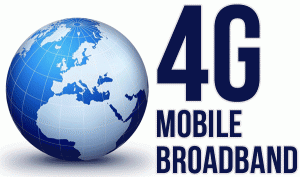 Data from the study suggested that the world economy saw a $3.1 trillion shot in the arm from the mobile industry. This indicates that the share of the global GDP representing that industry is a massive 4.2 percent.
By the close of last year, 4G was behind more than one billion of the total 7.3 billion mobile connections. In fact, that figure means that there was a doubling of the number of 4G connections that were made, last year, greatly because of the expansion of mobile networks at this level, within developing economies. By the time 2015 came to an end, there were 151 different countries with a total of 451 live LTE networks.
According to the GSMA director general, Mats Granryd, "Our new report reveals that mobile broadband is now a truly global phenomenon, extending high-speed connectivity and services to citizens in all corners of the world." He went on to say that last year's growth in mobile technology connections was greater than it had ever been, before and was a "testament to the billions of dollars that mobile operators have invested in next-generation networks, services and spectrum in recent years."