Miami, January 10, 2017— Americas Market Intelligence—the premier strategic market intelligence firm for Latin America—has published a free report covering key data and developments regarding mobile commerce in Latin America.
"While e-commerce is expected to grow powerfully in Latin America over the next few years, what's less well-known is that LatAm m-commerce is projected to grow at double the rate of e-commerce in key Latin American markets," explains Lindsay Lehr, Senior Director, Payments Practice, Americas Market Intelligence. "With that in mind, in this report we explored mobile commerce in the region with key attention to payments issues and included case studies that could provide some helpful guidance," says Lehr.
Entitled M-Commerce in Latin America: Under Digital Transformation, the report is available on AMI Perspectiva, the blog for AMI, along with whitepapers and reports on other related topics such as LatAm payments and Brazilian e-commerce.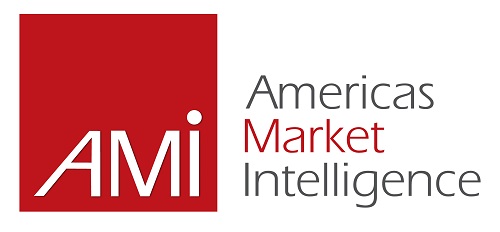 About Americas Market Intelligence
Americas Market Intelligence (AMI) is the premier market intelligence company for Latin America, providing powerful insights for companies to succeed in a wide range of verticals in the region, including payments, healthcare, logistics, resources/infrastructure, Cuba, consumer and more. Its customized research reports deliver data-based clarity and granular strategic direction based on expert sourcing.