Leveraging Data to Enhance Mobile Operations
|
Field service organizations are continually exploring new ways to manage their mobile operations more efficiently
Data, when properly used, can help to increase this efficiency and ultimately transform the way work is planned, allocated, managed and evaluated. The results are enhanced productivity, lower operating costs and improved customer service—three ongoing challenges in field service.
Data, and how it's used to optimize mobile operations, clearly plays a key role in achieving field service excellence. While field service organizations can't ignore fundamentals, such as showing up for appointments, completing repairs and moving on to the next assignment, this is no longer enough. Field service excellence today is measured by first-time fix rates and timely and consistent communication with the customer. From the moment the service call comes in, it's important to know exactly what the customer needs in order to assign the best technician for the job and to provide an accurate arrival time to the customer.
This requires a data-driven culture that uses data-capturing technologies such as GPS, telematics, fleet management and workforce management. When properly interpreted, this data can enhance mobile operations by helping to improve operational efficiency and productivity, which ultimately boosts the bottom line. The data should be easily accessible and consumable and the strategy must be to drive this information back into the organization since data left unused in databases is meaningless.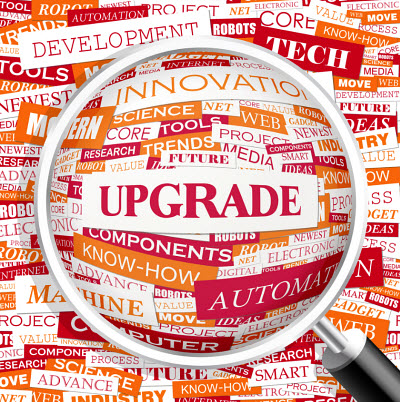 Top-performing field service companies understand the role that data plays in achieving field service excellence. In a poll of 225 field service organizations conducted in December 2013 and January 2014, Aberdeen Group (Aberdeen) discovered that 57 percent of best-in-class organizations have real-time visibility into mobile worker performance data, and 62 percent measure the accuracy of service demand forecasts at least quarterly.
 The Right Tools
In its report, "Field Service 2014: Access to the Right Information Empowers a Results-Driven Workforce," Aberdeen said that best-in class organizations recognize the need to link strategic planning to the resources that help execute business strategies.
Asked about strategic initiatives, 57 percent of best-in-class companies in the Aberdeen poll cited improving forecasting of, and planning for, future service. Second on the list, cited by 48 percent of those organizations, was increasing the availability of service knowledge to diagnose and resolve issues more quickly. Next on the list (43 percent) was investing in mobile tools for better information access in the field
The most successful field service organizations are recognizing the need to employ the right tools —in the office and in the field — to gain the knowledge and insights they need for strategic planning.
In the office, a workforce management tool can tell you with precision which technician on staff has the skills, experience and geographic proximity best suited for an unexpected or emergency task that is added at the last minute to the day's schedule.
Workforce management also generates performance metrics about teams and individuals, showing where improvements are needed. Metrics and historical data help managers determine whether consistently late arrivals at customer sites are related to poor individual performance, unrealistic scheduling, poor routing, or a combination of factors. Knowing and acting on this information increases the chance of first-time case resolution.
Mobile workers need on-demand access to past service history, work instructions, and customer and equipment information. If they can get it in real time via mobile devices that also transmit invoice, work completion confirmation and feedback data back to the office, they become more effective and productive. With the right tools, technicians are better equipped to quickly diagnose and fix problems.
In its latest poll, Aberdeen found that 76 percent of best-in-class organizations provide up-to-date work instructions to technicians while at customer sites. Sixty-eight percent of best-in-class organizations also give technicians access to recorded training videos and images to sharpen their skills so they are armed to respond to changing market conditions and customer needs driven by technological change.
Achieving Excellence
Collecting, analyzing and acting on data are fundamental to a well-run field services organization. Field service and workforce management systems give managers the ability to review and measure mobile worker performance against specific metrics. By leveraging analytics tools, they can compare data and gain real-time insights to better guide operational decisions. Companies that have not learned how to leverage their field data are missing valuable opportunities to achieve service excellence. In doing so, they are turning their backs on profit opportunities and on the prospects of long-term relationships with loyal customers.
About the author: Joyce Tam is principal product manager at Trimble Field Service Management, where she is responsible for next-generation mobile solution strategies. She is an expert on GPS, telephony, networking and cloud-based service technologies, and is a frequent speaker on mobility and the role of fleet management in field service. For more information on Trimble Field Service Management, visit www.trimble.com/fsm.