Dunkin' Donuts revs up Social media and mobile marketing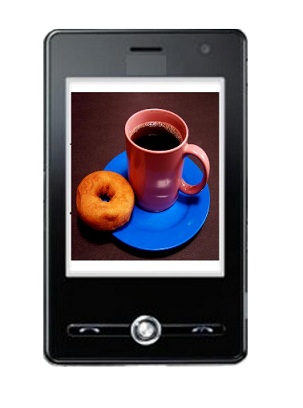 Dunkin Donuts is staying with its program for heavy play in both social media marketing and mobile marketing with a new campaign that allows customers a chance to win Dunkin mGifts.
Mobile marketing upswing at DD
Dunkin Donut K-Cup packs were one of the most asked-for products when customers were quizzed via social media about what they would like to see. Due to the popularity of this item, DD is holding a contest for customers to guess which K-Cup pack flavor they will feature next. Upon voting or guessing, customers are eligible to win one of three mGifts worth $50 daily. The Dunkin' Donuts mGift cards are mobile cards.
Scott Hudler, VP of global consumer engagement at DD Brands, Inc. said, "We're always communicating with our fans, and through this ongoing dialogue, we know they are extremely passionate about Dunkin' K-Cup packs." He goes on to say that an upcoming Twitter campaign will allow users to help promote the new K-Cup packs for a chance to win prizes with #NextDDkcup.
The twitter campaign will encourage guesses from customers with the above mentioned hashtag. The flavor will be revealed and then will be in DD stores starting in February. Throughout the promotion, the coffee beans will be covering the company Twitter header. The beans will disappear in accordance to each tweet. The more guesses there are the faster the image will clear.
Keeping up with mobile marketing
DD is using social media very successfully to drive brand saturation and also to promote new products, but is also not forgetting about mobile media to promote mGifts. DD released a mobile payment app last year and has seen success from that endeavor. Dunkin' looks to continue seeking new ways to reach costumers both old and new through means of mobile marketing as well as more established social media marketing.
The company hopes to keep mobile as well as social marketing as an important part of their overall advertising and marketing budget on into the future. DD knows that people are more busy than ever and rely heavily on their phones for more and more. Smartphones are becoming more common, which means DD is paying attention to that audience for fast, easy ways to keep them coming back for more.
Tags:
brand marketing
,
DD social media
,
dunkin donut
,
dunkin donut k-cup packs
,
dunkin donut social media
,
dunkin donuts app
,
dunkin donuts mobile marketing
,
dunkin donuts social media
,
dunkin donuts twitter campaign
,
dunkin dunuts hashtag
,
dunkin mgifts
,
hashtag
,
mgifts
,
mobile marketing campaign
,
mobile marketing through social media
,
social media
,
social media marketing
,
social medial marketing
About The Author
Dan Gendro
Dan moved to the U.S. just recently. Young and hungry for work and a place to blog he approached us with some great ideas - we said yes and so it began! He enjoys long walks, country roads...oh, we're just pulling your leg! But we do know that he does like a good story, so if you have something big, share it with Dan!