Millennials are showing more favor for mobile commerce
|
The retail space may be outgrowing cashiers and retail sales clerks
In the United States, some of the most common jobs in the country are retail sales clerks and cashiers, according to information from the U.S. Bureau of Labor Statistics. When it comes to cashiers, some 3.4 million people in the country hold this position. The retail world is changing, however, and cashiers may no longer be needed. This is due to the advent of mobile commerce and an increasing demand for in-store mobile payment support.
Survey shows that Millennials have little interest in interacting with human cashiers
A recent survey from Relate, a shopping data aggregator, shows that Millennials, those who reached adulthood around the year 2000, would prefer not to interact with human cashiers in any retail environment. Millennials have become well known for their fascination and, at times, intense reliance on mobile technology. This demographic has become quite comfortable with the concept of mobile commerce and they have begun using their mobile devices to shop for and purchase products more than any other demographic.
_____________________________________________________
Ad -

#1 Ways to Double Your Productivity For Life
By Jason Fladlien, referred to by many as "One of the top 5 living marketers on the planet". How did he get there? By working smart. Get twice as much out of your day with Jason's easy system -
Learn More Here
_____________________________________________________
Many people are using self-service kiosks to make purchases at physical stores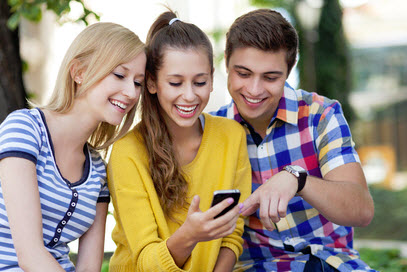 The survey notes that 20% of Millennials do not want to interact with human cashiers. In general, 85% of consumers have said that they have used an in-store self-service kiosk when purchasing products. Among Millennials, 91% have used such kiosks. The survey suggests that a growing number of consumers are becoming more likely to purchase products with their mobile devices, claiming that doing so is more convenient.
Retailers have been slow to embrace mobile payments, but that may be changing quickly as demand for in-store support rises
Though the survey shows that consumers are becoming less interested in interacting with human cashiers, the survey found that a significantly larger proportion of respondents simply want in-store mobile payment support. Retailers have become somewhat interested in the idea of mobile commerce, but relatively few of these companies have shown support for in-store mobile payments. The demand for this support is growing, however, and may soon become too loud for retailers to simply ignore.