Upon the initial launch of the wearable technology, three locations opened in the US, but they may closing down.
Back when the first limited release of Google Glass occurred, the company opened up what it called "Basecamps" in three cities in the United States, which were New York City, Los Angeles, and San Francisco.
These were, in essence, popup stores that gave Explorers a place to gather and discover the devices.
The Google Glass Basecamps provided a location in which the first users of these devices (nicknamed "Explorers") could meet, learn more about what they can do with this wearable technology, and obtain other forms of tech support. It also provided Google with the opportunity to create a direct interaction with the users of these mobile devices. These unique store locations were considered to be an important part of the future of the technology.
A recent Phandroid report has stated that Google Glass may no longer have any Basecamps at all.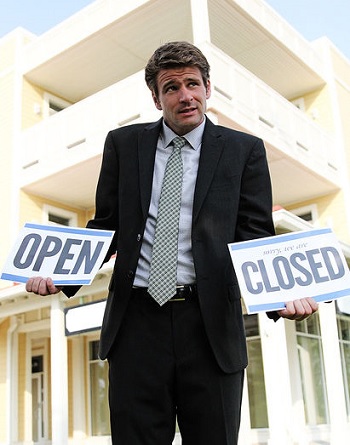 The post from Phandroid stated that the locations where the Basecamps had previously existed have now been shut down. This comes at a time in which a growing number of reports are beginning to draw attention to the decreasing interest that these wearables seem to be maintaining. While the storefronts were meant to be a central hub for the people who had forked over the hefty $1,500 to become Explorers and become a virtual guinea pig for this new tech, it doesn't look as though they will be playing much of a role anymore.
That said, at the time of the writing of this article, Google had yet to release a comment with regards to the shuttering of the physical store locations for their augmented reality glasses. Some have speculated that the stores are simply being relocated. No official information is available, as of yet, with regards to the closers.
While it doesn't necessarily mean that this is the beginning of the end for Google Glass, many are commenting about the timing of this move. Google has recently stated that it is committed to the tech as well as to make sure that it is offered to consumers at a more affordable price. As of yet, it is too early to know whether or not this will actually happen or what form it will take.