Mobile commerce firm launches new website
|
New website aims to provide businesses with the information they need
Judo, a leading mobile commerce firm based in the United Kingdom, has launched a new website called judoHub. The website is devoted to providing businesses with information concerning mobile payments and how they can engage consumers with smartphones and tablets. Demand among consumers for comprehensive mobile commerce platforms and services is on the rise throughout the UK. If businesses do not adapt to the mobile space and accommodate consumers, they risk being left behind as consumers flock to businesses that have a stronger focus on mobile.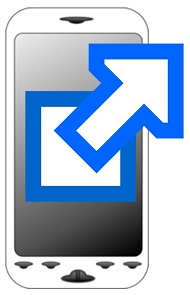 Demand for mobile commerce services is on the rise throughout the UK
Judo decided to launch the new site because of the amount of requests for information it has been receiving from companies that make use of its services. These companies have a strong interest in engaging with mobile consumers, but often request guidance concerning where to start with this engagement. Mobile commerce platforms like Judo are able to attract consumer attention on their own, but these platforms cannot keep consumers involved with businesses for extended periods of time without additional engagement initiatives.
Businesses may be able to engage consumers through mobile-centric endeavors
Through the website, businesses will be able to find information that can help them develop mobile engagement strategies. Consumers with mobile devices have shown that they are more willing to engage in interactive marketing efforts than those without mobile devices. As such, businesses may do well to focus more heavily on mobile marketing, using mobile-centric strategies to augment their traditional marketing initiatives. Businesses may also benefit from integrating social media into their mobile marketing campaigns in order to better connect with consumers and their friends.
Mobile commerce continues to show impressive growth
Mobile commerce is on the rise in the United Kingdom. According to the recent IBM Digital Analytics Benchmark, mobile sales throughout the country grew 63% in 2013 and mobile devices accounted for 45% of all online sales made that year. The mobile sector is already showing strong potential for further growth this year, especially as more businesses begin to take mobile commerce more seriously and provide consumers with more mobile-centric services.