Wearable technology platform launched by Staples
|
The business supply retailer has now announced a considerable expansion into wearables for home and office.
One of the largest internet retailers in the world, Staples, has now announced a number of considerable expansions in its Staples Connect home and office automation platform, which includes a notable wearable technology element.
In fact, Staples has become the first retailer to announce that it has integrated wearables into its platform.
Among the expansions that Staples announced for its Staples Connect was a rollout of 500 stores, brand new pricing for the platform's Hub, and new collaborations with D-Link, Jawbone, and Microsoft. It is also integrating wearable technology into its platform, which is a first among retailers, despite the fact that this channel is rapidly growing in popularity and is gaining a great deal of attention in terms of actually selling the devices.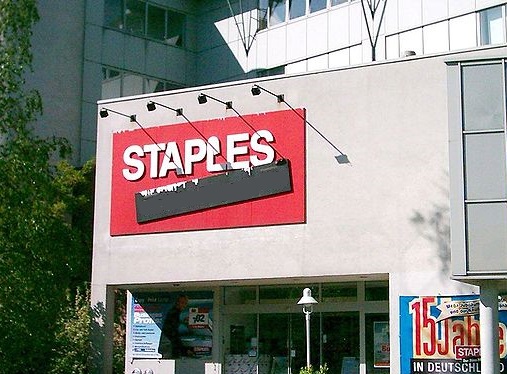 _____________________________________________________
Ad -

#1 Ways to Double Your Productivity For Life
By Jason Fladlien, referred to by many as "One of the top 5 living marketers on the planet". How did he get there? By working smart. Get twice as much out of your day with Jason's easy system -
Learn More Here
_____________________________________________________
The Staples Connect had a limited launch last fall, but is now speeding ahead with cutting edge wearable technology support.
There will now be in-store displays added in 500 locations for the Staples Connect platform. All devices that are compatible can be purchased at the in-store kiosks as well as through the Staples.com website. Those devices include those that have the greatest industry support, as the company has partnerships with 35 existing hardware companies. These include leading brand name manufacturers such as: Radio Thermostat, GE, D-Link, First Alert, Philips, Lutron, Kwikset, Leviton, Cooper, Honeywell, Schlage, and Yale, as well as many others. All together, they bring nearly 150 different smart devices for office and home use to the market.
The executive vice president at Staples for merchandising, Mike Edwards, explained that "Staples Connect offers the best-in-class home and office automation solution, with the widest array of product and services from the most trusted brands." He went on to say that the expansion that has gone in in-store is a part of the retailer's overall effort to provide "our customers with the newest tech offerings and innovations." Many are predicting that wearable technology will be the next big wave and that it will be becoming mainstream before this year comes to a close.