Wearable technology integration and augmented reality coming to Shazam
|
The service that is best known for the music that it provides is now expanding into other areas.
When most people think of Shazam, they call to mind an app that they use to identify – and listen to a song – when they don't know who sings it, but that company is broadening its reach to wearable technology integration and augmented reality, among other things.
The features available through the app will also include a social component through recommendations.
The app will also have Spotify and Rdio integration, which will allow Shazam users to be able to scroll through a range of artists that are in some way related to the results of their search, so that they will be able to discover additional new content. At the same time, that new component of the app is only the start of the changes that Shazam has in store for 2015, as it heads outside of music and into things like wearable technology integration, and even into augmented reality.
The future of the company will not be exclusive to music, but will include wearable technology and other cutting edge tech.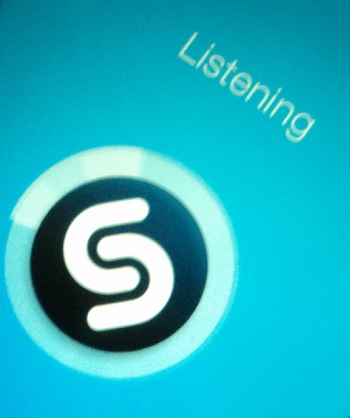 The CEO of the company, Rich Riley, pointed out that the changes have already begun, but that they are only scratching the surface of what is in store. The app already prompts in movie theaters and TV commercials that behave like QR codes, when it alerts users to "Shazam this commercial to learn more!".
Throughout 2015, Riley explained that the company will be continuing to work on a component that they call "visual Shazam", which could provide a new feature that links the app to the physical retail experience.
This use of smartphones and tablets as a part of mobile commerce while in store is nothing new. It is commonplace for people to take out the devices to learn more about products through reviews and price checks. However, a new Shazam feature could potentially drive consumers to Shazam for savings opportunities such as free coupons, giving brick and mortar stores the opportunity to bring customers back inside instead of choosing online shops.
Augmented reality will also be integrated into Shazam results, such as providing a 360 degree tour of a print magazine ad to show the entire interior of a vehicle – as was recently the case with Jaguar. The app and service will also be optimized for wearable technology, this year, for people who would rather use smartwatches to identify a song than use their smartphones.