Virtual reality: Will it replace smartphones in the future?
|
According to HTC China's President, VR is going to last longer than the smartphone cycle.
Virtual reality (VR) is going to dominate smartphones within four years, says Alvin Graylin, president of HTC China. Speaking at Mobile World Congress Shanghai, Graylin said that VR is the upcoming disruptor that will dominate mobile phones. It took smarpthones five years to surpass the total unit sales of PC and now he predicts VR will do the same to Smartphones in four years.
"VR is going to take over, and I predict it will last longer than nine years," Graylin stated. "It's going to replace every screen, and users will enjoy a different way to experience things like live events."
HTC plans to invest billions in the future of VR.
HTC, the Taiwanese consumer electronics company, recently launched a consortium that brings together 28 of the world's biggest VC (venture capital) firms. This consortium is dedicated to investing $10 billion in the future of virtual reality.
Graylin said at the Mobile World Congress that the VR VC Alliance will not only invest in a VR future but also set the direction for where this immersive technology is headed. "Think about what $10 billion can do for this industry," he stated.
Graylin boasts that HTC's virtual reality hardware is far superior to its competition.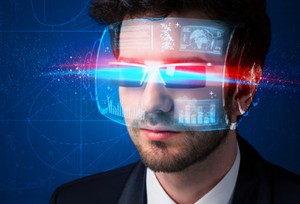 HTC has put a great deal of time, effort and money into its VR headset Vive. Graylin said that compared to the VR hardware of other companies like Oculus, Samsung and Sony, Vive is way ahead of the game in terms of providing both a higher quality experience and having far more content.
Currently, Vive already has over 300 titles and Graylin said that this is like to become a "four-digit number very soon." The executive expressed that the success of VR also depends on great content.
HTC launched its $100 million Vive X fund program two months ago. The program is designed to jump-start development. According to Graylin, the company has already received 1,200 applications from companies across the globe. Half of the companies are from China.
As for its plans to spin off its virtual reality group, an independent company was recently approved by the HTC board to operate the Vive business.