UK leads the world in mobile payments
|
Report shows that mobile commerce is growing rapidly throughout the world
The United Kingdom leads the world in terms of mobile payments, according to a new study compiled by Adyen, a payment technology company. More consumers in the United Kingdom are beginning to use their mobile devices for a wide range of activities, including shopping for products that they are interested in. This is not a trend that exists in the United Kingdom alone, of course, as much of the world is becoming more involved in the mobile commerce scene.
44% of all online transactions made in the United Kingdom have been made through a mobile device of some kind
According to the report from Adyen, nearly 27% of all global online transactions during the first quarter of this year were made using a mobile device. This is a 39% increase over the mobile payments that were made during the same period of 2014. In the United Kingdom, some 44.4% of all online transactions are being made through a smartphone or tablet. The country is leading the way in terms of mobile payments and has established itself as a prominent mobile market.
_____________________________________________________
Ad -

#1 Ways to Double Your Productivity For Life
By Jason Fladlien, referred to by many as "One of the top 5 living marketers on the planet". How did he get there? By working smart. Get twice as much out of your day with Jason's easy system -
Learn More Here
_____________________________________________________
Efficient payment infrastructure and competitive mobile network industry provides consumers with more options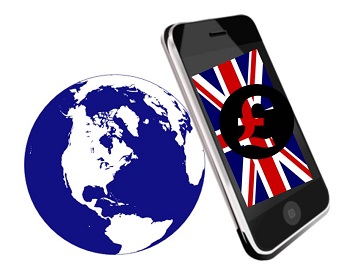 Adyen suggests that the United Kingdom's position as a leader in the mobile payments industry highlights the country's robust payment infrastructure. This infrastructure has made it possible for mobile consumers to participate in digital commerce more easily, giving them the tools they need to engage businesses and one another through financial means. The UK is also home to a highly competitive mobile network industry, with several companies vying for the support of consumers that are interested in all things mobile-centric.
UK expected to retain its position in the mobile payments space in the coming years
Competition among these companies has lead to an increase in the number of mobile commerce services that are available to consumers. A greater number of mobile commerce options has made it easier for people to become involved in this space. The United Kingdom is not expected to lose its top position in the mobile payments space in the near future.