Technology news reveals Apple is more loved than Samsung in emerging markets
|
This is the case, regardless of the fact that the more beloved devices are cost prohibitive in those regions.
According to a recent technology news report, the trend of people always wanting what they can't have continues even in the mobile world, as research is showing that emerging markets still prefer iPhones over Samsung devices, despite the fact that they cannot afford them.
A recent study showed that Apple is the smartphone brand that is the most desirable among residents in emerging markets.
The research making this technology news was published in a report from Upstream based on a study conducted by the Ovum research firm. Within the study, which was conducted in 2014, it was revealed that Apple managed to edge out Samsung Electronics when it came to the appeal of their smartphone mobile devices. This was also interesting as another recent survey that was conducted by Upstream in 2013 showed that Samsung had been a solid leader.
Part of the explanation of this technology news was that Samsung saw a small drop in its favor among those consumers.
The brand's appeal to consumers in the developing market fell from 32 percent to 29 percent between the last survey and the current one, said Upstream. While this isn't a tremendous drop, when it is combined with the dramatic jump experienced by Apple in terms of its appeal in those regions, it made all the difference. Apple had previously been preferred only by 21 percent.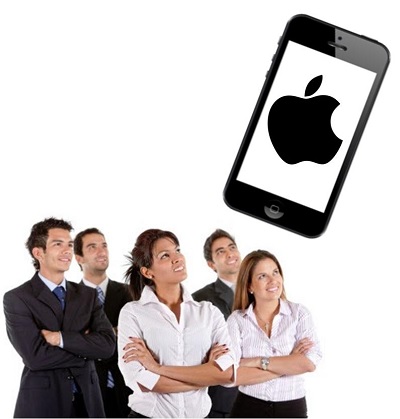 Some analysts are crediting Apple's growth in appeal to the release of the iPhone 5C, which was designed specifically to be a lower cost device. This helped to make these mobile devices more accessible to consumers within emerging markets and allowed the brand to climb up to the front and center point in terms of draw within these marketplaces.
This technology news also suggests that the added marketing efforts that Apple has made in those countries in order to sell the iPhone 5C have had the desired impact. This, despite the fact that even that less expensive device remains too expensive for consumers in those countries.