Tapingo brings new mobile commerce service to universities
|
New service will make it easier for students to order food and have it delivered off campus
Tapingo, developers of an app of the same name that is focused on ordering and delivering goods and services, has announced a new service, named Tapingo Delivers. The developer believes that this will unlock new market opportunities, particularly among universities. The new service is designed to appeal to those that generally live off campus and will provide them with a way to have food delivered to these people at times that are convenient for them.
Service will leverage the partnerships that Tapingo has formed
Tapingo was launched three years ago and has linked with more than 90 universities throughout the U.S. and Canada. It has managed to expand the mobile commerce markets in these countries and provide merchants with a way to effectively engage students with mobile devices. The Tapingo application leverages the ability to work with point-of-sale providers, such as Micros and Simphony, as well as card providers. The application now accounts for an estimated "tens of thousands" of transactions every day, with the average consumer making use of the Tapingo service five times a week.
Off campus students will have more access to food services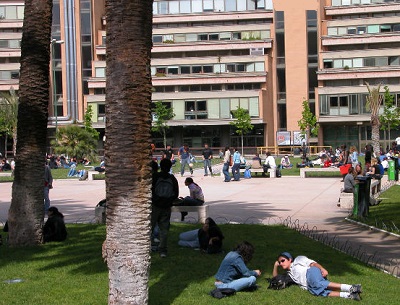 The new service is designed to solve "key problems" by leveraging the availability of on-campus dining establishments. Those living off campus can now take advantage of these establishments and have food delivered to their homes, using Tapingo's extensive scheduling system. This will likely find some favor with consumers that are interested in mobile commerce, as it provides them a convenient service that caters to their specific needs.
Funding helps Tapingo expand further into the mobile commerce market
Tapingo has managed to gain significant support for its services over the past year. In April of 2014, the company announced that it had closed a $22 million funding round, with investments coming from Qualcomm Ventures, DCM Ventures, and Kinzon Capital. This funding has helped the developer expand its services, making it a larger player in the mobile commerce sector and expand its reach across the higher education space.