According to Marissa Mayer, these advertisements could reach the $1.2 billion mark in 2014.
The CEO of Yahoo, Marissa Mayer, has finally now spoken about it's the company's mobile ads and has stated that their offerings have become "meaningful", which is good news as a part of the top exec's long delayed turnaround strategy.
That said, it remains far too early to know whether or not the strategy will work over the long term.
The third quarter earnings report has now been released by Yahoo, offering some hope to the company that has experienced a long series of quarters in which revenues have only continued to fall. Finally, this time, it experienced sales growth as well as a profit that was even higher than expected, driven by the rise in the sale of mobile ads. Mayer released a statement with regards to the third quarter performance in which it was explained that there was over $200 million in mobile revenues within the last quarter.
The mobile ads sales that have been brought in this year, so far, make up $1.2 billion at Yahoo.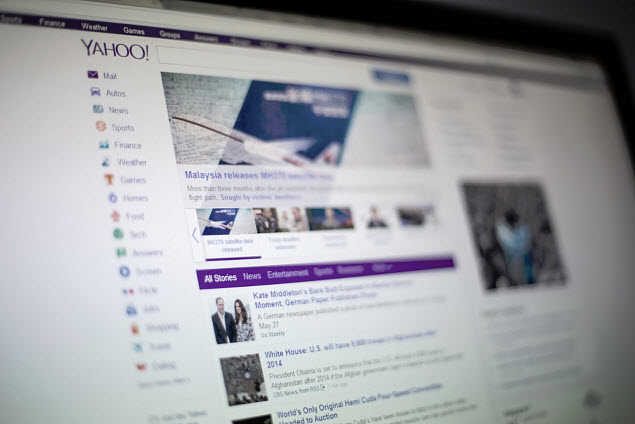 The mobile revenues currently make up 17 percent of the company's total revenues. That said, analysts have reported that for the full year, total revenues will be $4.3 billion, which means that the mobile ads sales will have made up over a quarter of that figure. In Mayer's statement, she said that "We have invested deeply in mobile and we are seeing those investments pay off." She added that "Not only are our mobile products attracting praise and engagement from users and industry awards, they are generating meaningful revenue for Yahoo."
The company reported that it had experienced a profit of 52 cents per share, which was higher than had been anticipated. This was before the stock compensation cost and didn't include the $6.3 billion in proceeds that it brought in from the sale of its Alibaba shares. It represented a massive rise from the same time last year, when it had been at 34 cents. Considering that Wall Street had predicted a profit of 30 cents, it is clear that the company performed far better than anticipated. Moreover, the revenues after having subtracted the payments made to its website partners for traffic increased by 1.5 percent to reach $1.09 billion. Analysts had been predicting a decline of 3 percent.