WeChat hosts new application that seeks to modernize an old tradition
Tencent has launched a new mobile application for WeChat users. WeChat is the most popular messaging application in China, and Tencent has been working on ways to monetize the app for some time. The company has taken a strong interest in mobile commerce and has seen the success that online retailers and digital companies have discovered by engaging mobile consumers. As such, the new application for WeChat users aims to leverage the traditional hongbao.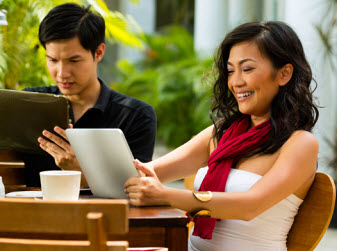 App puts a new twist on the honbao and Chinese New Year
The hongbao is a red envelop or packet that is traditionally given as a gift during Chinese New Year and, in some cases, weddings and typically contain money. As Chinese consumers become more mobile, traditions are beginning to become digitized. Tencent's new "New Year Red Envelope" application is meant to put a new twist on the hongbao. Using the application, people can send digital red envelopes that contain digital currency. The application can be used for much more than exchanging money, however.
New application could encourage mobile payments through the WeChat platform
WeChat users making use of the application can also allow the application decide how to distributes funds amongst a group of recipients. For instance, if a person sends $50 to eight friends, the application can determine that one friend receives $30 while the others receive a smaller sum. Tencent believes that this creates a sense of suspense among WeChat users and encourages them to spend more money through the new application.
Tencent continues to find ways to monetize WeChat and promote mobile commerce
Consumers have to link their bank accounts to WeChat in order to make use of the new application. Tencent has been working to break into the mobile commerce arena through the WeChat platform and the new hongbao application may be the key to Tencent's goals. The new application may help encourage users to spend money on WeChat's in-app payment services by making them more comfortable with the concept of mobile payments and sending money through the use of a mobile device.