The VR tech for students will be expanding by 15 additional cities through the Expeditions Pioneer Program.
Google has recently announced that it will be broadening the reach of its Expeditions Pioneer program, which means that it will be sending its virtual reality kits to schools in a larger number of cities around the world.
The idea is to provide students with a new and fascinating VR based learning experience in the classroom.
Google explained that the program is meant specifically for providing virtual reality within the class environment. In order to create its over 100 different VR journeys, the company's developers worked alongside teachers and other content partners from across the globe, "making it easy to immerse students in entirely new experiences." Alongside this announcement, Google has also stated that it will be providing the technology to 15 new cities, some of which are in international marketplaces.
That said, Google did not immediately identify exactly how many schools would be receiving the virtual reality kits.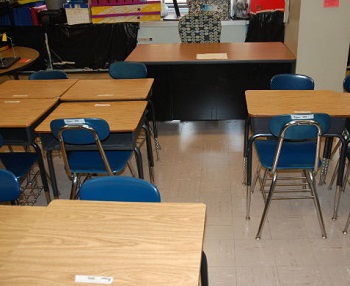 Across the United States, the cities that are expected to receive the VR technology kits include New Orleans, Las Vegas, Detroit, Baltimore, Orlando, Cincinnati, Alexandria, Phoenix, Indianapolis, Washington D.C., Salt Lake City and Portland. The countries into which this technology news will be taking steps includes Canada (Toronto), Singapore and Denmark. An unknown number of schools within those cities will be receiving the technology kits through the program.
The Google Expedition kit will be expanding through a partnership with Subaru and will include a tablet for the teachers of participating classes, ASUS smartphones as well as a router and the viewers that will convert the phones into VR devices similar to Google Cardboard.
The Expeditions program has not actually been around for very long since its initial launch, so it is quite interesting and potentially promising to see the speed at which Google has been broadening its reach. Many are interpreting the decision to add 15 new cities to the virtual reality program as an indicator that things have been going well in the cities that were involved in the first waves following the initial launch.