Consumers in the United Kingdom will spend an estimated £2.3 billion making purchases on smartphones and tablets.
Recent statistics released by a forecast from Adobe have shown that shoppers in the United Kingdom will be using mobile commerce this year more than ever before when it comes to buying everything they need for their Christmas celebrations.
The prediction from the forecast is that m-commerce will comprise 23 percent of all online holiday shopping.
That percentage will mean that about £2.3 billion of holiday purchases in the United Kingdom will have been made over mobile commerce, this year. The Adobe study predicts that sales overall will also increase by 7 percent when compared to last year, bringing the total to a hefty £17.7 billion. Online shopping will make up about 57 percent of that total figure. The U.K. will also experience the largest one-day shopping peak online when compared to all European countries. The prediction is that "Black Friday" on November 27 will generate £474 in online sales. The average spending across the country will be £8.06 per person on that one day.
The portion of the spending that will occur over mobile commerce has never been higher in the U.K.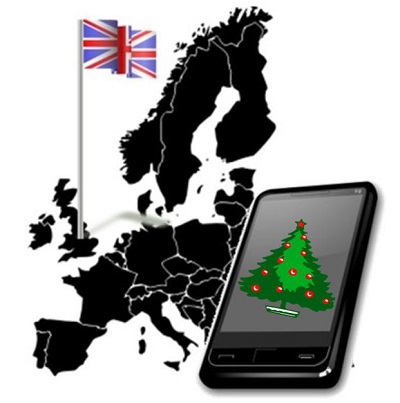 Mark Zablan, the president of Adobe EMEA, said that "This year's report once again underscores the importance of the Christmas shopping season as a driver for eCommerce across Europe, giving consumers the ability to take advantage of low prices, retailer offers and product variety without battling crowds on the High Street."
That said, Zablan also pointed out that consumers are looking for more than a great deal. The Adobe report underscored the importance of being able to obtain access to product reviews in order to make their buying choices. Social media is also expected to continue to play a vital role in the decision making process for Christmas present shopping.
He indicated that European retailers will want to pay close attention to those insights, as it means that they will need to go beyond simply advertising that they have the best deals. They will be required to "create meaningful opportunities to engage with consumers throughout the customer journey that will drive them to the point of purchase." In that effort, Zablan said that social media will be a central mobile commerce player.