Global Smartphone Touch Screen Market 2015-2019
About Touch Screen:-
Touch screen is a two-dimensional sensing device in the form of a transparent sheet, which is integrated on devices and provides a sensing and feedback system. It is a display screen that is sensitive to the touch of a finger or stylus. A touch screen consists of various layers that track and convert movements on the screen into electrical charge in the form of a signal. This signal is sent to the processor to perform the required action on the device. A touch screen requires three basic components to provide a touch interface: touch sensor, controller IC, and software driver. Of the three components, touch sensor holds high significance because it forms the interface between the display and user activities. Also, most of the R&D goes around touch sensors for enhancing the touch sensitivity. From smart phones to laptops to GPS systems, touchscreen devices are everywhere. Consumers now expect an intuitive touch experience from every new device that hits the market. Since the introduction of Apple's iPhone in 2007, the touchscreen market has exploded.
Global Smartphone Touch Screen market to grow at a CAGR of 10.7 percent over the period 2014-2019.
Covered in this Report:-
This report covers the present scenario and the growth prospects of the Global Smartphone Touch Screen market for the period 2015-2019. The report considers the shipment of touch screens for smartphones for the year 2014. The report does not consider the following to calculate the market size:
Touchscreen for feature phones, tablets, and other computing devices
Aftermarket sales of touchscreen panels
Shipment of display panels for smartphones
Request For Research Report Sample @ http://www.marketresearchstore.com/report/global-smartphone-touch-screen-market-2015-2019-12289#requestSample
Global Smartphone Touch Screen Market 2015-2019, has been prepared based on an in-depth market analysis with inputs from industry experts.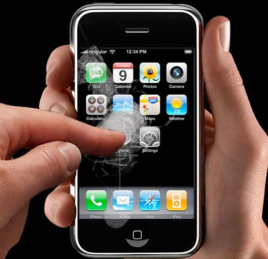 The report covers the Americas, and the APAC and EMEA regions; it also covers the market landscape and its growth prospects in the coming years. The report also includes a discussion of the key vendors operating in this market.
Availability of multi-touch screens is one of the major trends upcoming in the market. Multi-touch is seen more in capacitive touch screen displays than resistive touch screen displays, and can be used as a replacement for keypads.
"Flexible displays are lightweight and bendable next-generation displays, and are expected to fuel the demand for smartphones worldwide,"
"The mass production of flexible smartphones is expected to increase the demand for touch screens during the forecast period."
To define the market conditions in the next 3-4 years, Our analysts have conducted in-depth analysis of the impact of market drivers, challenges and trends featuring data on product segmentations, vendor shares, growth rate by revenue and an evaluation of the different buying criteria in the order of importance.
Read Full Market Researech Report with Table Of Content @ http://www.marketresearchstore.com/report/global-smartphone-touch-screen-market-2015-2019-12289
Key Regions
Americas
APAC
EMEA
Key Vendors
Nissha Printing
TPK
Wintek
Young Fast
Other Prominent Vendors
Cando
CPT
ELK
HannsTouch
Iljin Display
Innolux
Melfas
S-Mac
Tovi