Mobile gamers spend an average of two hours playing mobile games, daily.
According to the recently published NPD Group's Mobile Gaming 2014 report, mobile users are spending more time playing games on their tablets or smartphones now (an average of two hours per day) compared to two years ago (an average of 80 minutes a day).
Between 2012 and 2014 the amount of time consumers spent playing mobile games increased by 57 percent.
The latest mobile gaming survey from NPD Group included 5,566 participants that varied in age (U.S. gamers aged 2 years and older). The participants answered online survey questions, with those who were under the age of 18, requiring parental guidance to complete the survey.
The report found that mobile consumers who spend the most time gaming per day are those aged six to 44. That being said, it was found that children just under 13 (tweens) tend to have the longest gaming sessions. In addition, the survey discovered that children aged two to 12 years are playing more games (an average of five) and are the group that is also the most likely to play paid games.
Tablets appear to be driving the mobile gaming trend.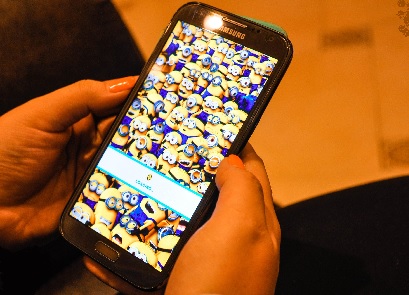 Although tablets lack the popularity of smartphones and affordable notebooks, the survey discovered that when it comes to gaming, tablets are not only thriving, but they are the gadgets that appear to be driving the gaming trend among mobile devices.
In fact, tablet users play more mobile games and play these games for longer than iPod Touch and smartphone users. They are also far more likely to purchase game apps and make in-app purchases compared to smartphone and Touch owners.
Nevertheless, the fact that tablets seem to be the leading mobile gaming device isn't all that surprising when considering the research that was conducted by NPD Group, which looked at the device habits of both adults and children. After all, the group that was found to spend the most time playing games, playing more games and playing paid games, were children. Thus, it is less likely that participants in this group would have a personal smatphone device. It is far more likely that these children would play their games on a family tablet and not on a parent's personal smartphone.