SMS has now become a form of advertising and promoting upon which this industry is highly dependent.
According to a recent report that was made by mGamingWatch with regards to a data analysis that they conducted on the latest mobile marketing trends from Promotion World, hotels are now depending quite heavily on SMS for their promotions.
The report showed that marketing over text messages is only getting more important with time.
The report indicated that when it comes to mobile marketing from hotels, SMS is a super-hot category that is only getting hotter. Hotels are using texts for a broad spectrum of different types of advertising and promoting in order to communicate with customers throughout their stay or even to attract them in the first place. According to the author of the report, Adam Groff, "Whether it's spreading the word about last-minute deals or discounts on rooms, hotels of all kinds are going mobile."
Groff also pointed out that Las Vegas was the ideal environment for studying mobile marketing from hotels.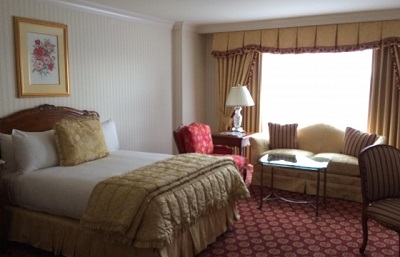 He explained that "there's no better place to look at hotel test message marketing than in the hospitality capital of the world: Las Vegas!" Throughout the report on the subject of SMS marketing and other types of mobile advertising, Groff pointed out a number of different examples of the way in which texts were used in order to communicate with hotel guests.
For instance, he showed that the Hard Rock Hotel and Casino used text as a way to promote its loyalty program. SMS was used to send information to guests about discounts at the hotel, merchandise deals, and other types of loyalty offers.
Equally, the MGM Mirage has implemented a tracking system to be able to better understand their guests through the history of their interactions with the hotel and its services. That way, they can ensure that the texts that they send to their guests will be as relevant as possible.
The Planet Hollywood Resort and Casino uses mobile marketing texts to provide rewards to its online subscribers, offering them various types of deals such as casino game play money, or even free stays that they will be able to use.