The two companies will advertise to people who order drug refills and who visit their doctors.
Smartphone advertising firm, 4Info, has just joined up with Crossix, a pharmaceutical data company, in order to test mobile ads within the market of patients who have either visited their doctors or have ordered refills of their prescription medications.
The goal of this partnership is to determine the level of influence mobile advertising can have in this space.
The new partnership will work to measure the level of influence of mobile ads when they are delivered to people who are visiting a medical specialist or having a prescription filled. The new strategic relationship between the two companies is being made to gauge the potential of mobile devices when carefully targeting consumers within the space of the highly regulated health care industry. This has been among the goals of 4Info for some time, as it has been seeking a strategic partner for stepping into the pharmaceuticals market.
The key is to make sure there is an appropriate balance between the timing and industry regulations for the mobile ads.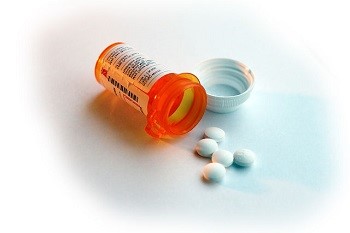 According to Tim Jenkins, the CEO of 4Info, "Pharma is a huge opportunity." Before his company partnered up with Crossix in this effort, it had previously been working with advertisers in the pharmaceutical industry in the area of targeting advertisements for non-prescription medications, through the data available via loyalty card programs.
To be clear, no medical data is used by Crossix in order to identify a specific disease or condition that an individual is treating. This will not be the nature of the mobile advertising strategy pursued by the two companies in the partnership. Instead, it obtains information from healthcare data distributors as well as individual businesses. With an analysis of that data, it determines the likelihood of a specific individual for a certain health affliction based on the non-prescription drug purchases that person has made along with the use of a loyalty card, information from prescription refills through retail pharmacies, or medical claims data that suggests a doctor has been seen.
The outcome is that, by way of data models, the companies will be able to make certain educated hypotheses as to what type of conditions each consumer could potentially have. Beyond that, 4Info tracks mobile device locations when certain apps are opened in order to determine whether or not the user is at home. When a location has been decided to be a user's home location, targeted mobile apps based on the assumptions about that individual will be issued.